Fresno State Transportation Institute
K-12 Railroad Model Competition


PLEASE NOTE: All information on this page is being regularly updated and will continue to change throughout the competition.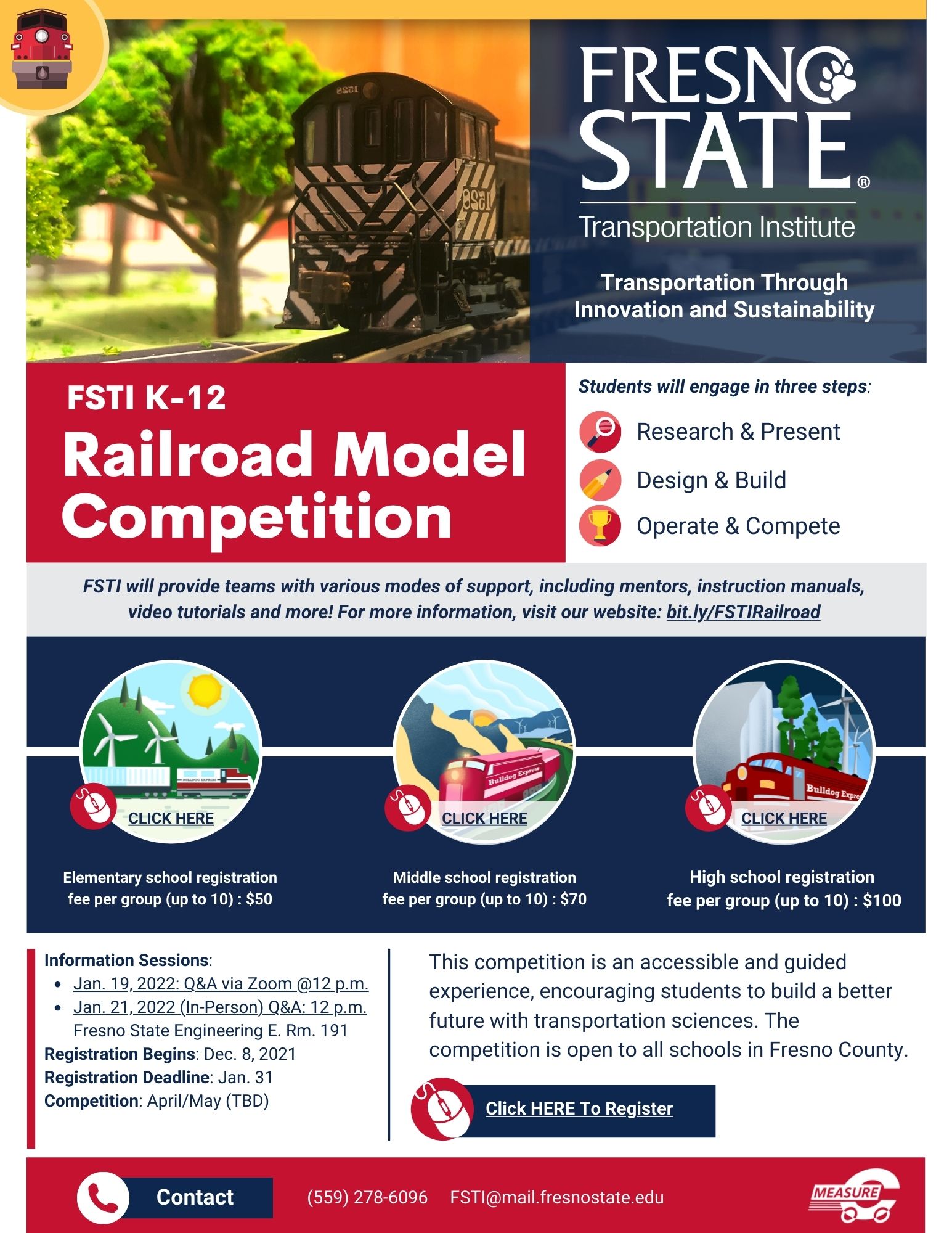 UPDATE: The Railroad Model Competition has been moved to the Fall semester due to supply chain issues and the Covid-19 virus. New dates are being finalized and will be updated on this webpage.
A reminder that this competition is open to all Schools in Fresno County. It is an accessible and guided experience, encouraging students to build a better future with transportation sciences.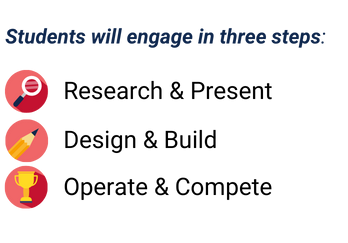 Information Sessions:
Please check back for upcoming dates.
Registration Begins: Fall 2022 (TBA)
Registration Deadline: Fall 2022 (TBA)
Competition: March/April 2023 (TBA)
Click here to watch FSTI interview with TSG Multimedia on K-12 Railroad Model Competition.
Tutorial Videos:
Competition Manuals: