Fresno State Transportation Institute
FSTI Mission
Education, Research, Technical Service, & Public Outreach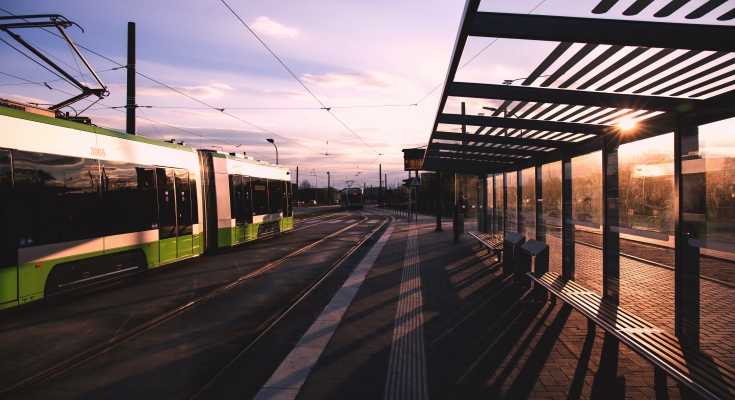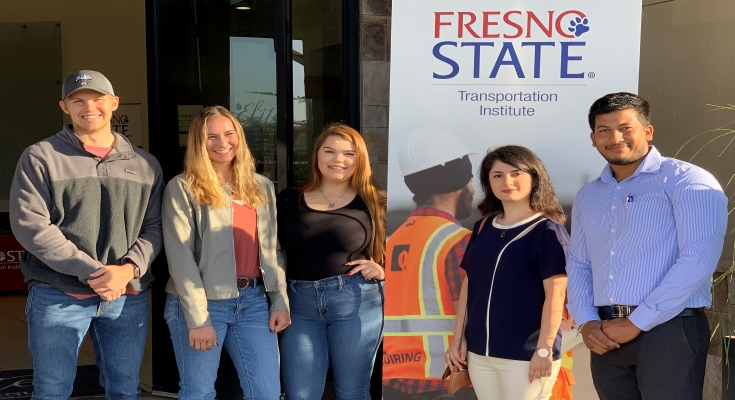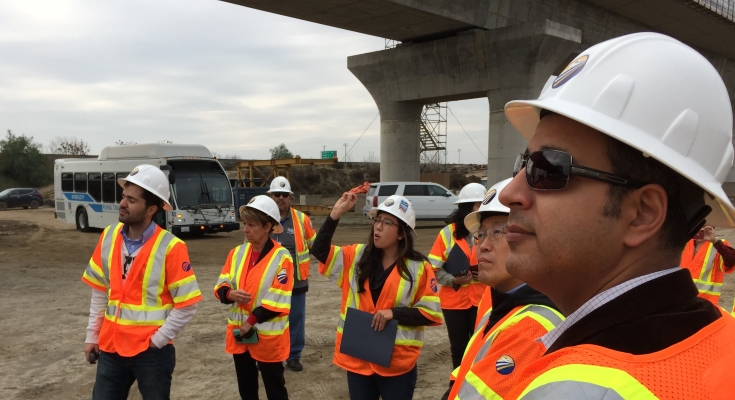 Mission
The Fresno State Transportation Institute is envisioned to serve as a sustainable platform that acts as an innovation enabler between the university and the community. The Institute will foster, support and integrate collaboration efforts in advanced multimodal transit projects between California State University, Fresno and Fresno County and its cities.
Mike Leonardo, director of the Fresno County Transportation Authority, described that
The Transportation Institute is a true joint project between the University and the community… It also provides opportunities for University students to work with professors, urban planners and engineers on research, the planning process, grant writing and city government.
The funding received by the Fresno State Transportation Institute will not only support students and faculty researchers as they address topics such as air pollution and greenhouse gas emissions, safety, energy, congestion, and advanced transportation technologies, but also enable them to seek federal and state transportation grants.
The Institute will address four primary areas that are consistent with the most current Regional Transportation Plan and Sustainable Community Strategy.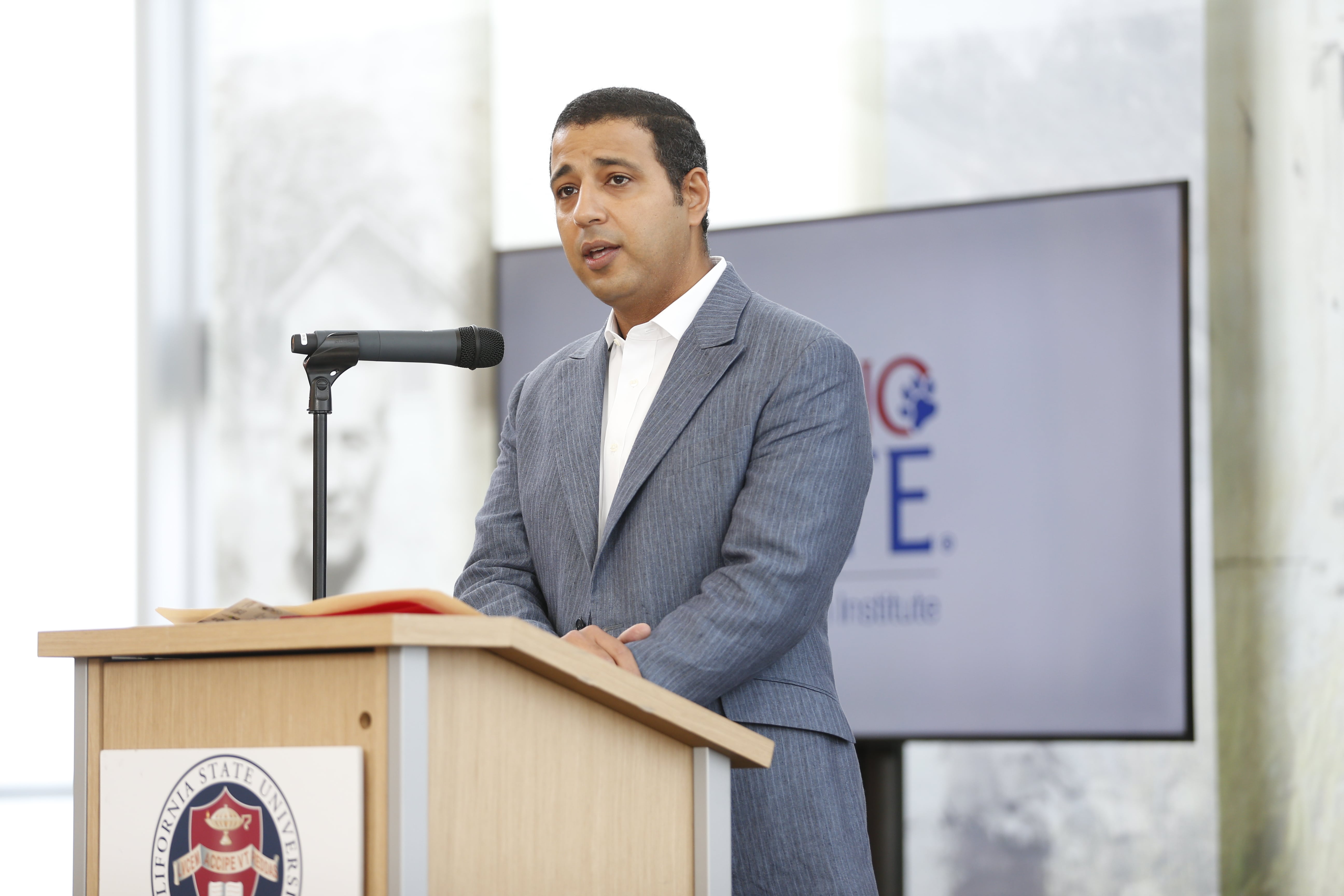 Education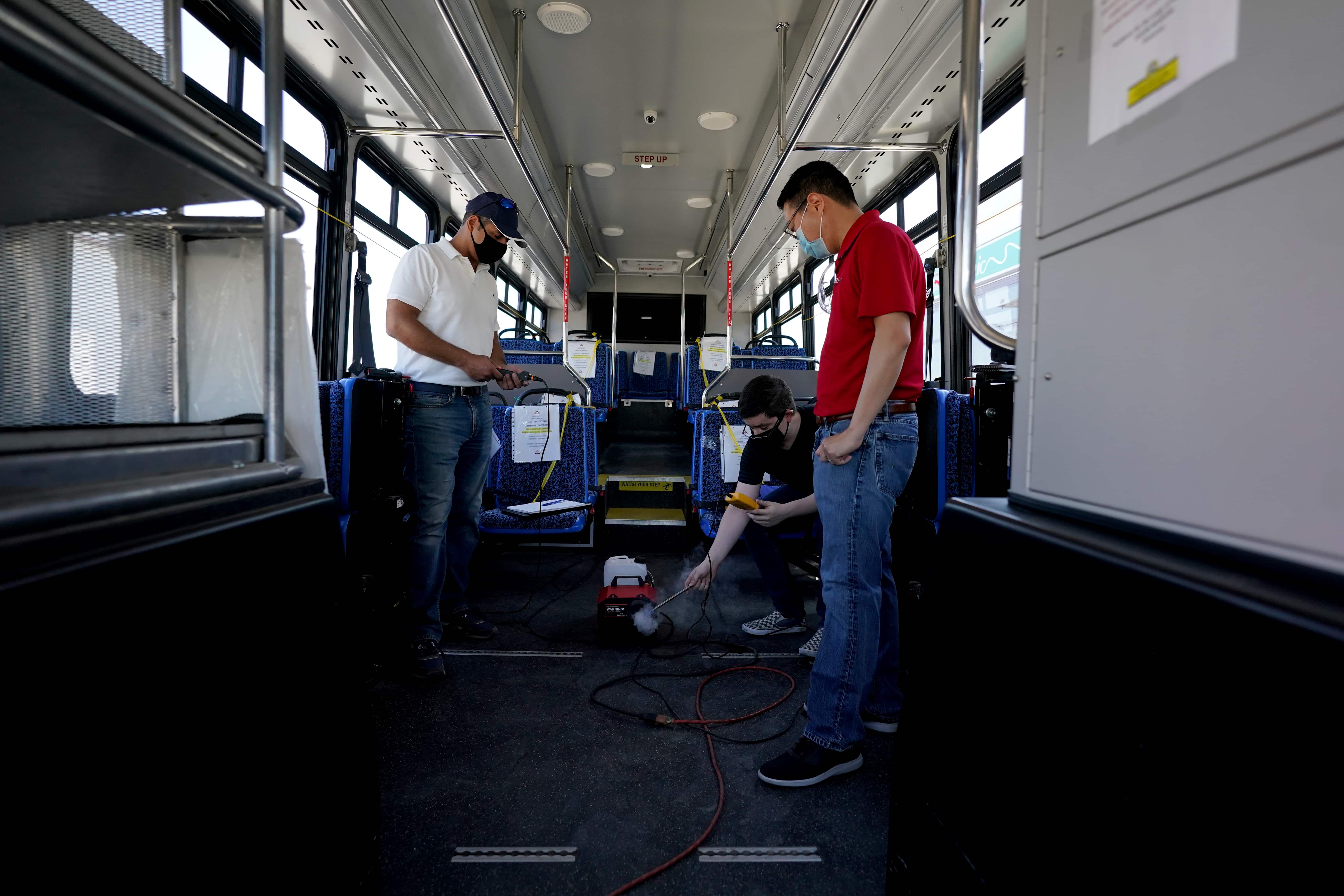 Research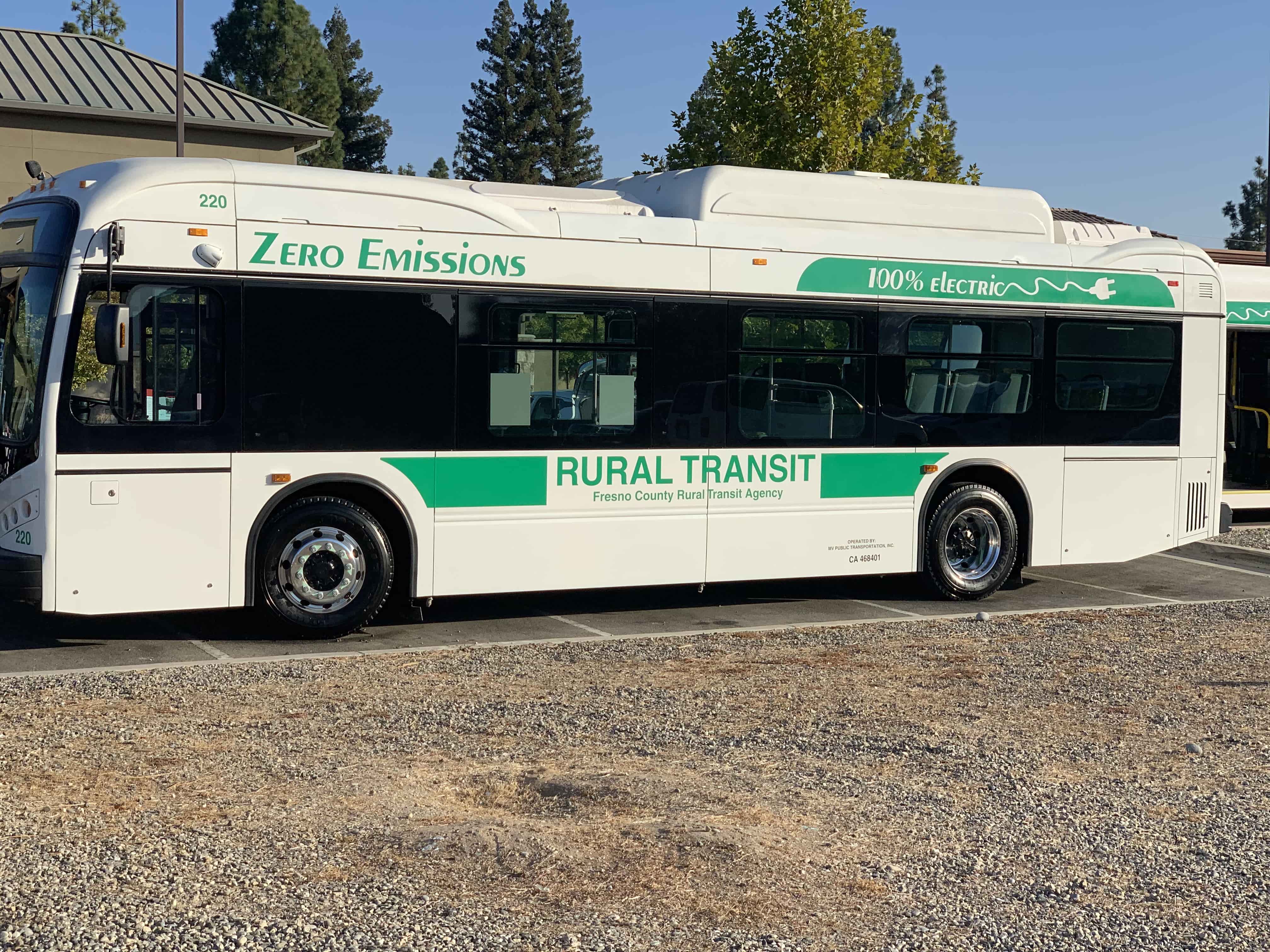 Technical Service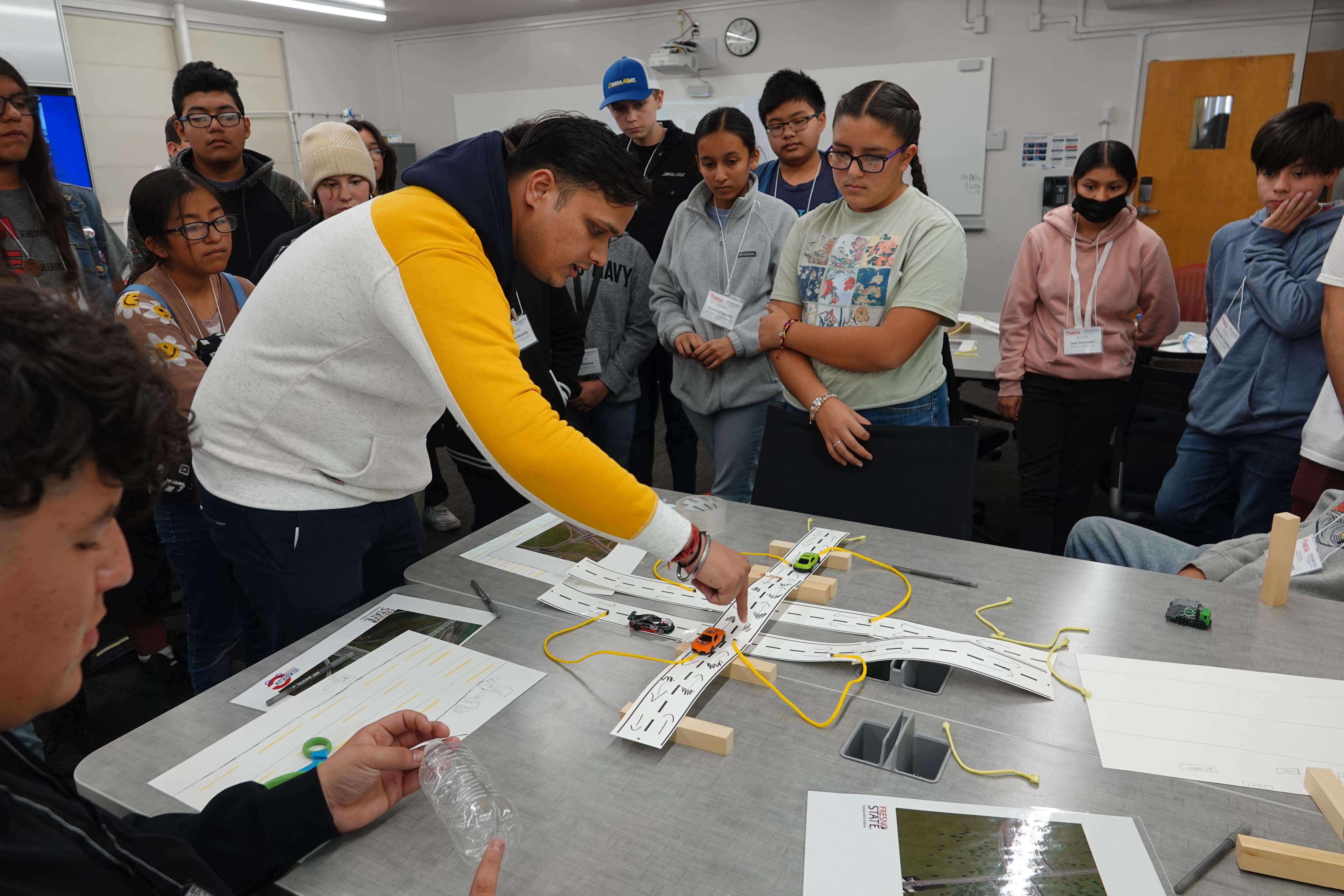 Public Outreach
Education
The Institute will support the development and offering of undergraduate, graduate, certificate and other professional development programs, workshops, and conferences in areas of advanced multimodal and transit systems and other related fields such as city and regional transportation planning, economics and business, among many others.
Technical Service
Through a close partnership, Fresno State Transportation Institute will partner with and provide local agencies with human resources and technical expertise, as needed, to facilitate the pursuit and securing of professional project grants for the development, implementation and operation of advanced multimodal and transit projects in Fresno County. The program will also provide technical assistance to local agencies to secure funding for maintenance and renovation of currently used technologies.
Research
The Institute will incentivize Fresno State students and faculty to pursue and establish innovative research programs that focus on advanced multimodal and transit solutions and optimization of existing systems; facilitating mobility, improving air quality and reducing traffic congestion and energy demand.
Public Outreach
Through public education and outreach activities, the Institute will increase public knowledge, acceptance and expectations for advanced multimodal and transit systems. A main focus of the proposed institute is to organize K-12 and other public outreach and education events that will specifically focus on multimodal and transit challenges and local transportation solutions.