Fresno State Transportation Institute
Advisory Board

Fresno State Transportation Institute Advisory Board
The FSTI Advisory Board provides advice and counsel as the Institute pursues its goals in the areas of Education, Research, Technical Service and Outreach.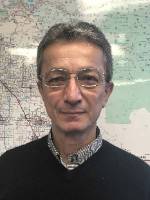 Mohammad Alimi is a seasoned professional engineer with over 30 years of teaching, research, and practical experience in civil engineering and applied mechanics. He brings a wealth of expertise with strengths in project management, transportation engineering and structural engineering. With many years of public service with Fresno County Department of Public Works and Planning, Mohammad is very familiar with transportation needs of the County. Currently, Mohammad manages Design Division of the Public Works and Planning Department. His Division is responsible for preparing construction plans of various public works projects including roads, bridges, water and wastewater treatment facilities, traffic signals, and oversees the transportation planning activities and programs including trails and bikes masterplan, County's real property transactions, and formation of County Service Areas and Underground Utility Districts. Mohammad is also involved with High Speed Rail (HSR) project and oversees the design of HSR improvement in Fresno County.
Prior to joining Fresno County in 2002, Mohammad was a faculty in the Department of Mechanical Engineering and Applied Mechanics at North Dakota State University, Department of Aerospace Engineering and Mechanics at University of Alabama, Aerospace Engineering Department at University of Science and Defense Technology, and Civil Engineering Department at Isfahan University of Technology in Iran. He also taught as an adjunct faculty in the Department of Mechanical Engineering at Fresno State.
In addition to his professional work, Mohammad serves on Fresno State Transportation Institute Advisory Board, Fresno State Civil Engineering Advisory Board, and several transportation committees in the region.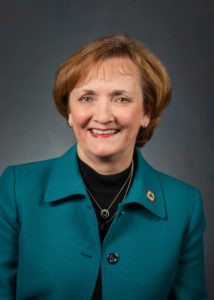 First elected to office: March 2001 (Mayor 2003 – 2005); re-elected 2005, 2009, 2013 (Mayor 2013 – 2015), 2017; current term expires March 2021.
Serving on boards and commissions: Vice-Chair, Fresno County Transportation Authority; Vice-Chair, Mental Health Services Oversight and Accountability Commission (Governor-appointed); California Partnership for the San Joaquin Valley (Governor-appointed); Fresno Community Health Improvement Partnership, Co-Founder; Clovis Hall of Fame Steering Committee; Valley Public Radio Community Advisory Board, Fresno State Transportation Institute
Past volunteer activities: Board of Trustees, Fresno Pacific University; Fresno County Council of Governments, Board Member; Honorary Co-Chair, Clovis Unified School District 2012 "Yes on A" Campaign; Co-Chair, Measure C Steering Committee; Regional Jobs Initiative Co-Chair; United Way Women's Initiative, Co-Founder; Leadership Fresno: Steering Committee chairperson (1995 – 97), Alumni Association president (1991), Alumnus of the Year (1994), Class Four graduate (1988); New United Way Board of Directors; Community Food Bank Board of Directors; Junior League of Fresno Board of Directors; California Dietetic Association, Central Valley president (partial listing)
Awards and Recognitions: CSUF, Top Dog Alumni of the Year, 2017; Fresno County Board of Supervisors, Public Health Champion, 2015; Phi Kappa Phi Alumni of the Year, California State University, Fresno, April 2012; Friend of Nursing, Central Valley Coalition of Nursing Organizations and Nursing Leadership Council of the Central San Joaquin Valley, April 2010; Advancing the Common Good, United Way of Fresno County, April 2010; 100 Influential Women, Business Street, March 2008; Top Ten Business Professional Women, Marjaree Mason Center, 2007; Clovis Soroptomists' Woman of Distinction, April 2005; California School Nurse Organization, Central Valley Section, Lyda Smiley Award, 2003 (recognizing contributions to school nursing); City of Clovis Business/Professional Woman of the Year, 2001 (partial listing)
Previous City of Clovis experience: Planning Commission, including three terms as Chair (1989 – 2000); Personnel Commission (1987 – 89)
Current employment: Senior Vice President, Community Engagement and Population Wellness, Valley Children's Healthcare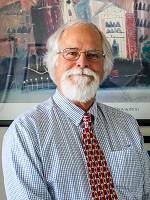 Keith Bergthold has been serving as the Executive Director at Fresno Metro Ministry (Metro) since February 2014. Born in downtown Fresno, he is committed to the health and resilience of his home town and the agricultural valley that surrounds it. From 2006-2014, Keith was the City of Fresno's Assistant Director of Planning, leading the team developing the Fresno 2035 General Plan Update. Metro (www.fresnometmin.org) founded in 1970, is a multi-faith and multi-cultural based 501c3 community-economic development organization working across all identities and boundaries to find effective ways to increase the environmental, social, and economic health of our city and region through programs like Better Blackstone and Food to Share.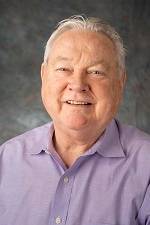 Jim Boren, an award-winning journalist, is executive director of the Fresno State Institute for Media and Public Trust, and also teaches advanced reporting in the Media, Communications and Journalism Department. He retired in January as Executive Editor and Senior Vice President of The Fresno Bee. Jim is a member of the American Society of News Editors, and served as a Pulitzer Prize juror in 2016 and 2017. In May, Jim was honored with the Ethical Leadership Award given by the Better Business Bureau, the Fresno State Ethics Center and the Lyles Center for Innovation and Entrepreneurship. In June he was awarded the Key to the City of Fresno for his long career in journalism and public service.
During his four-decade newspaper career, he has covered national politics for McClatchy Newspapers, served as Editorial Page Editor of The Fresno Bee and covered a variety of news beats. Jim is often sought out to speak on news industry challenges in the digital age, and is often quoted in publications on issues surrounding fake news and media trust. Under his leadership, The Fresno Bee in 2017 was named California's best newspaper in its circulation category by the California Newspaper Publishers Association.
He is a strong supporter of education initiatives, and was a leader in the newspaper's involvement with Kirk Elementary School, participating in its homework and after-school programs.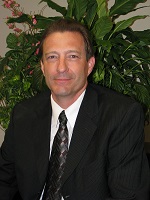 Tony Boren is the Executive Director of the Fresno Council of Governments, where he is responsible for administration and management of agency budget and staff as well as program and policy development, intergovernmental relations, supervision and control of all work activities at Fresno COG such as those related to Measure C implementation, and the California
Transportation Commission. Prior to tenure with COG, Tony worked for the City of Fresno for eight years in Land use Planning, Development Services and Annexations.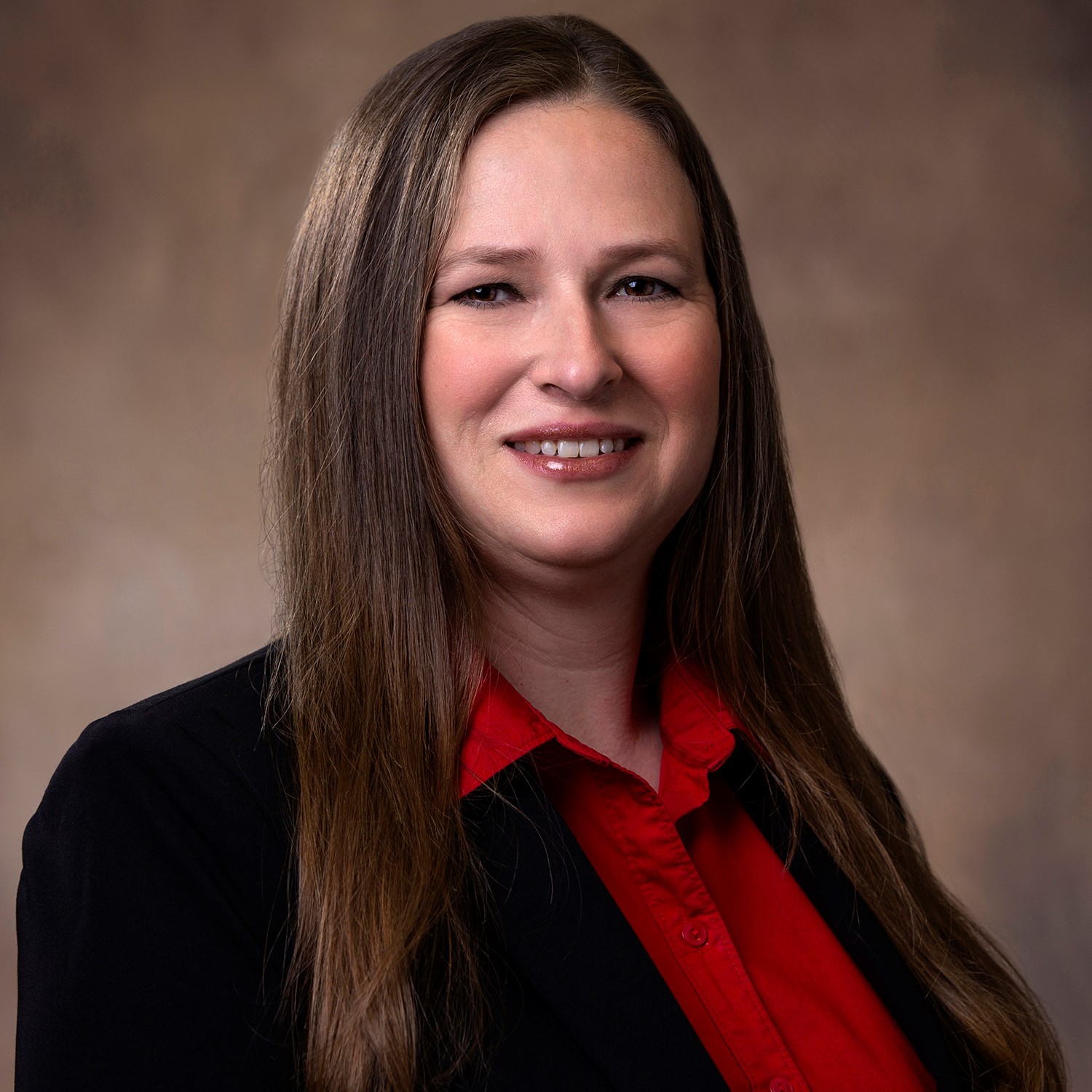 Melissa Cregan is the Fresno County Agricultural Commissioner and Sealer of Weights and Measures, a position she has held since March of 2019. She relocated to Fresno in 2001 after graduating from the University of California, Davis with a degree in Animal Science. Ms. Cregan has spent her career working within County Agricultural Commissioner's offices in Fresno and Madera Counties.
Fresno County Measure C
Chair, Citizens Oversight Committee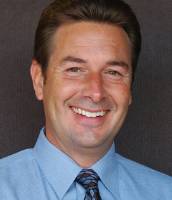 Edward D. Dunkel, Jr. is the founder and president of Precision Civil Engineering, Inc. (PCE) and has a diverse background in civil engineering and land surveying, having worked on hundreds of both private and public sector projects. He holds a bachelor's degree in civil engineering from California State University, Fresno. A fifth generation Fresno County resident, Mr. Dunkel is part of a family that has provided engineering and surveying services to the Central Valley for a combined 65 years.
Mr. Dunkel is also actively involved in many community and professional organizations, including: Board of the Building and Industry Association and member of BIA liaison committees, including FMFCD, Fresno County, Fresno Planning and Fresno Public Works; Board of the Bulldog Foundation for California State University, Fresno; member of the Athletic Advisory Council to President Castro for CSU, Fresno.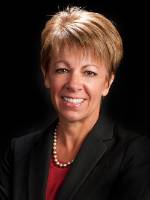 Lee Ann Eager is President & CEO of the Fresno County Economic Development Corporation(EDC). A fourth generation Fresnan, she graduated Summa Cum Laude from California State University, Fresno with a degree in Criminology where she was awarded the Dean's Medal.
Ms.Eager also earned her doctorate of jurisprudence from the University of California, Davis School of Law.
Ms. Eager plays a key strategic and leadership role within Fresno County's economic landscape, working with stakeholders within the private, public, philanthropic, and academic sectors—nationally and internationally. She's developed a strong reputation as an advocate
for policies that promote and advance the business community and economic growth. Ms. Eager serves Fresno State as a member of the Fresno State Transportation Institute Advisory Board, as well as the Fresno State Alumni Association, Lyles Center for Innovation & Entrepreneurship, and Department of Geography & City & Regional Planning Advisory Council.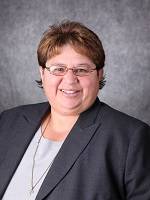 Ms. Diana Gomez currently serves as the Central Valley Regional Director for the California High-Speed Rail Authority, working to bring the first high-speed electric passenger operations to California.
With more than 25 years of experience with Caltrans, Ms. Gomez has held various positions, including Senior Transportation Electrical Engineer and Chief for the offices of Traffic Management and Systems Management Operations. In 2011, Ms. Gomez was appointed as the Deputy District Director of Operations in Los Angeles, making her the highest-ranking Latina engineer with the state Department of Transportation.
She is also an active member of the Society of Hispanic Professional Engineers (SHPE). In 2005, she was named one of the "100 Most Influential Hispanics" in Hispanic Business magazine for her role as National President of SHPE. Ms. Gomez graduated in 1988 with a Bachelor of Science in Electrical Engineering from Fresno State.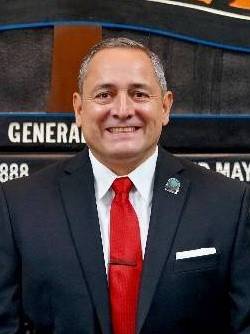 Mr. Gonzalez was born and raised in Sanger, California. He attended Sanger schools and is a graduate of the Sanger High School Class of 1984. After high school, Mr. Gonzalez attended Reedley College but ultimately found a career with the United States Air Force. He enlisted in the Air Force in December 1990 and retired from active duty as a Master Sergeant after 22 years of service. Mr. Gonzalez returned to college and earned a Bachelor's Degree in business management with an emphasis in human resources management, and has successfully completed his MBA.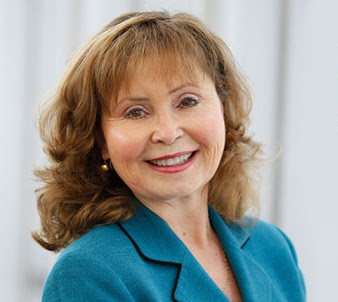 Luz Gonzalez is the Dean of the Fresno State Visalia Campus (FSVC). She works closely with South Valley constituents on a broad range of projects and issues in support of undergraduate and graduate programs in industry clusters that include education, business, healthcare, and public safety. Established in 2016, the FSVC now offers undergraduate degrees in Business Administration, Liberal Studies/Multiple Subjects Teaching Credential, and Nursing.
In her previous role as Dean of the College of Social Sciences, she spent 10 years collaborating with faculty from the Department of Geography/City and Regional Planning to establish the Community and Regional Planning Center with a $600,000 grant. She also provided the leadership and funding for the Bachelor of Science in City and Regional Planning. Dr. Gonzalez has also been an active participant in Fresno State's Transportation Institute since 2014. She joined the team and collaborated on the Transportation Institute funding proposal. Working with county supervisors, members of the Fresno Council of Governments, mayors from 15 cities, numerous county employees and elected officials, in the fall of 2016 funding for the Transportation Institute was approved.
Dean Luz Gonzalez has been a member of Fresno State for 31 years. During her tenure at Fresno State, she has also served on well over 150 committees at the local, state, and national levels. She has held numerous positions and appointments including Professor and Chair of the Department of Chicano and Latin American Studies (1989 to 2001); Executive Director of the Center for the Recruitment and Retention of University Personnel, (2013-14); Executive Director of the Faculty Mentoring Program (1992-2001); and fellow for the American Council on Education Fellow Program (2015-16).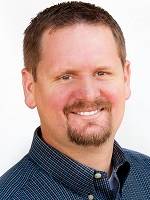 David Horn is a Principal with Yamabe & Horn Engineering, a 45-person consulting civil and surveying firm in the Central Valley. David is responsible for all phases of engineering design and land surveying for land development projects. He oversees the preparation of grading and drainage, sewer, water, storm drain and street improvement plans and specifications for residential, commercial and education projects. David is also responsible for the preparation of subdivision maps, ALTA/ACSM survey and parcel maps and lot line adjustments. Under his direction, staff processes Record of Surveys and Corner Records through County municipalities. David manages multiple survey crews on a daily basis. He performs survey calculations, earthwork calculations and prepares legal descriptions for land title resolutions. He supervises office engineers, surveyors, designers, draftsmen and survey crews. He has experience representing clients before public governing bodies and processing design plans with public agency staff. David is also a California Certified Access Specialist (CASp) and provides local municipalities, business owners and property owner's guidance with Accessibility Compliance. Services include field investigations, California SB1608 Reports and Certifications, plan checking, self-evaluations and Title II Transition Plans.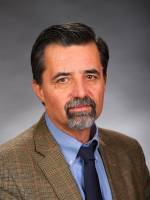 Dr. Jesus Larralde obtained MS and Ph.D. degrees in Civil Engineering from Purdue University in 1981 and 1984, respectively. He served at Drexel University as Drexel fellow and assistant professor from 1985 through 1994. He has been at California State University, Fresno since 1994, where he has served as associate professor, professor, program coordinator chair of the Civil and Geomatics Engineering department, and currently associate dean of the Lyles College of Engineering. His area of expertise is in highway infrastructure assessment and design. He is the author or co-author of several dozen technical publications in refereed journals, conference proceedings, special technical publications and others. He is co-developer of a patented process to utilize activated Fly Ash as cementing material in construction. He is a member of the American Society of Civil Engineers and the engineering honor societies Tau Beta Pi and Chi Epsilon. He lives in Clovis, CA with his wife Mary Pat and they have four children.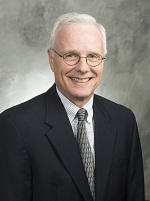 Mike Leonardo is the Executive Director of the Fresno County Transportation Authority, (FCTA) and is responsible for implementing the programs and projects funded by the 20-year, "Measure C" half-cent transportation sales tax, in Fresno County. Leonardo has over 35-years of public and private sector experience
He spent 23-years with Caltrans, beginning as an Assistant Transportation Engineer and ending as the District 6 Director of the Fresno Regional Office. These were productive times; the Fresno-Clovis Freeway System was constructed which includes the first multiple level interchange in the Central Valley. Leonardo also worked as the Department's Chief Engineer in Sacramento where he provided leadership to 2,500 employees as well as implemented a $1.4 billion annual budget.
Leonardo enjoyed living and working in the Central Valley, and left Caltrans to become the Public Utilities Director with the City of Clovis, to be part of the team constructing the new waste-water treatment re-use facility. Immediately, prior to joining the FCTA, Leonardo was the Senior Engineering Manager for WSP-Parsons-Brinckerhoff, working on the California High Speed Rail Project, where he was responsible for delivery of the $3+ billion Central Valley High Speed Train infrastructure projects.
Leonardo earned his Civil Engineering degree in 1981, and has been a registered Professional Engineer in the State of California since 1984.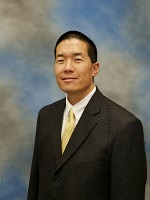 John Liu is the Deputy District Director of Maintenance and Operations for Caltrans District 6, which is headquartered in Fresno. He is responsible for the maintenance and traffic operations of about 2,000 centerline-miles of highway in five counties. He has been instrumental in getting more than 10 roundabouts constructed on area highways in the last five years and is a strong supporter of active transportation. John has worked for Caltrans for over 25 years and is a registered Civil and Traffic Engineer. He received B.S. and M.S. degrees in Civil Engineering from UC Berkeley.

Executive Director, Governmental Relations
Office of The President, Fresno State
Public Works Department, City of Fresno
EV Aviation Ground Innovations Facilitato, Fresno Metro Ministry
CALSTART Clean Transportation Center
Senior Associate Planner, Quad Knopf
Board of Directors, CA High-Speed Rail
Former Fresno County Supervisor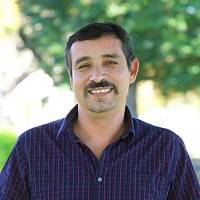 My name is Felipe De Jesus Perez and I am 50 years old. I am happily married with 3 wonderful kids. I Have 2 Part time jobs: one as the Biola CSD General Manager and the second as a Coalinga Family Preservation Services Network where I work as the supervisor/ Program Coordinator. I was the Mayor for the City of Firebaugh in 2018 and I am still an active council member. I also serve my community as a Eucharistic minister/lector at Saint Joseph's Church. Currently, I am serving as an EOC Board member.
I enjoy serving others as I believe it is my calling in this world. I love interacting with all kinds of people and learning from them. I am friendly and open minded and I am not afraid of making mistakes. I am never content with letting things be, but instead open to accepting challenges. My hobbies include gardening and repairing automobiles. I enjoy eating fresh and organic fruits and vegetables. My favorite foods are all kinds of Sea Food. On my free time, I like watching and playing soccer. I believe that every human being is equal and we are born to be happy.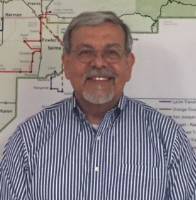 Moses Stites is the General Manager of the Fresno County Rural Transit Agency (FCRTA). He oversees the administration and operations of both fixed route and demand response services for 13 incorporated cities and 29 unincorporated communities in Fresno County with a fleet of 115 vehicles and an annual budget of $9-$10 million. Since his time with FCRTA, he and his staff have succeeded in replacing over 50% of the fleet with alternative fuel vehicles with a goal of 100% ZEV fleet by 2025.