Fresno State Transportation Institute
FSTI Upcoming Events
Information on upcoming planned events hosted by or in collaboration with the Fresno State Transportation Institute can be located here. This page will be updated periodically as soon as new information for upcoming events is finalized. Please check this page often for potential new information on planned events and activites.
---
Fresno International Transportation Innovations Summit / PEDAL 2023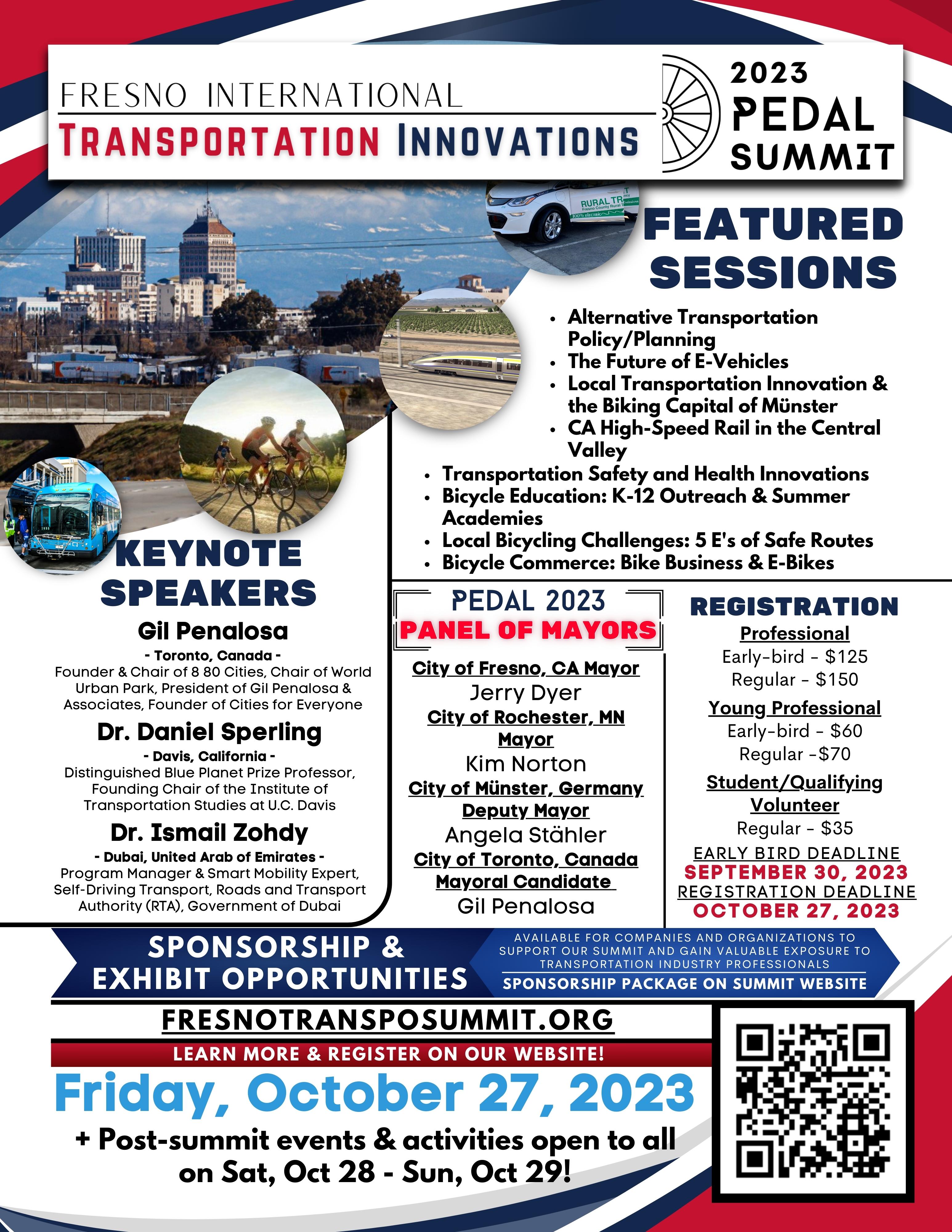 Date: Friday, October 27, 2023
The Fresno International Transportation Innovations Summit / PEDAL 2023 is a regional and international conference aimed at gathering transportation professionals, policymakers, and other active and multi-modal transportation proponents in promoting safe and sustainable transportation design, planning, and policy. This summit is in collaboration with the City of Fresno and, Fresno's sister city, the City of Münster, Germany. The event will take place at the Fresno Convention Center on Friday, October 27, 2023 and will feature international speakers, as well as in the Fresno region. It will conclude with a Panel of Mayors, gathering mayoral leaders from around the world, including the City of Fresno Mayor Jerry Dyer.
Early-bird Registration is OPEN NOW until September 30, 2023! View our website to register today and learn more about sessions, keynote speakers, session moderators, sponsorship, and international partners involved in organizing this year's summit.
Visit our the FITI / PEDAL 2023 Summit Website
For more information on the summit or how to become a sponsor, visit the FITI PEDAL 2023 Website by clicking the button above or at fresnotransposummit.org.