Lyles College of Engineering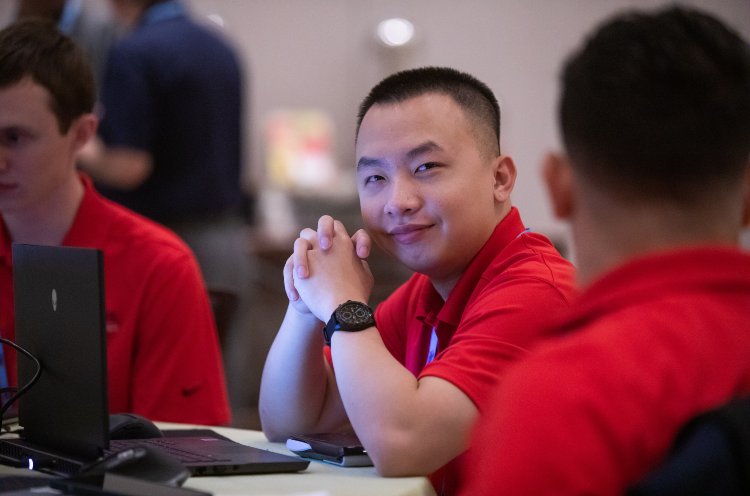 Vietnam to Fresno: construction management grad finds his place
Kiet Duong was 15 years old when his family immigrated to the United States from Vietnam's District 12 in Ho Chi Minh City. His journey to America began with his grandfather, who fled the country after fighting in the Vietnam War and did not know Duong's family was alive until he wrote a letter to them in the 1990s.
After Duong's grandfather received a response from the family, he reunited with them in Vietnam in 2000. With his help, they began the immigration process and settled in the Central Valley in 2014.
"The reason why we wanted to leave is because we wanted a new opportunity for our family," Duong said. "We were struggling and things weren't working out for us so it was the perfect time to find new lives."
When Duong arrived in California, he was faced with the challenge of learning a new culture and starting high school. He graduated from Clovis West High School and attended Clovis Community College before transferring to Fresno State.
Originally a biology student, Duong changed his major to construction management after realizing that working in a lab was not the best fit for him.
"Construction management really stood out because I see all these buildings and I wonder, 'how do we build all of these things and how do we put together such a beautiful building right there?'" Duong said. "So that drew me to it."
This year, he was honored as the Undergraduate Dean's Medalist for the Lyles College of Engineering at Fresno State. The Lyles College commencement ceremony is at 8 a.m. on Saturday, May 20, at the Save Mart Center.
"This means a lot to me," Duong said. "To recognize the effort that I put in, not just in classes but also extracurricular, it's an honor and it's a nice achievement for my family."
With encouragement from construction management lecturer Christi Banks, Duong became involved in the Fresno State Bluebeam User Group, a student club dedicated to the construction software that is used by architects and engineers, in 2021. He provided marketing support for the team and attended the XCON conference in 2022, where the team was awarded the Standout Bluebeam User Group of the Year.
For the past two years, Duong has co-captained the Commercial Associated Schools of Construction and the Associated Builders and Contractor Construction Management student competition teams.
"From being a 'superhero marketer' for the [Bluebeam User Group] Speaker Series events to his focused and driven leadership on the commercial team, he will be remembered by myself, coaches and team members for years to come," Banks said.
Under Duong's leadership, the Associated Builders and Contractor team placed second in the overall category, second in project management and third in estimating at this year's competition in Florida. Competing against 20 teams of undergraduate students from universities around the nation, the team's project focused on the construction of a four-story, pre-K-12 education building.
Duong served as the vice president of the international construction honor society, Sigma Lambda Chi at Fresno State. He also served as an instructional student assistant for Banks for the past two years. He is a member of the Construction Management Association of America student chapter.
"He is a wonderful example of empowerment," Banks said. "Kiet has grown as a student to be more confident, embodying both soft and hard skills essential to becoming a competent, authentic and strong leader as he embarks as a new professional in the construction industry."
Duong will begin a new role as a project engineer at Quiring General this summer. He said he is well positioned for this next chapter thanks to the teamwork he was a part of and internship opportunities while in the construction management program.
"As a first-generation immigrant and the first in my family to get a bachelor's degree," Duong said, "I am incredibly proud of what I have accomplished."