Lyles College of Engineering
Dean's Medalists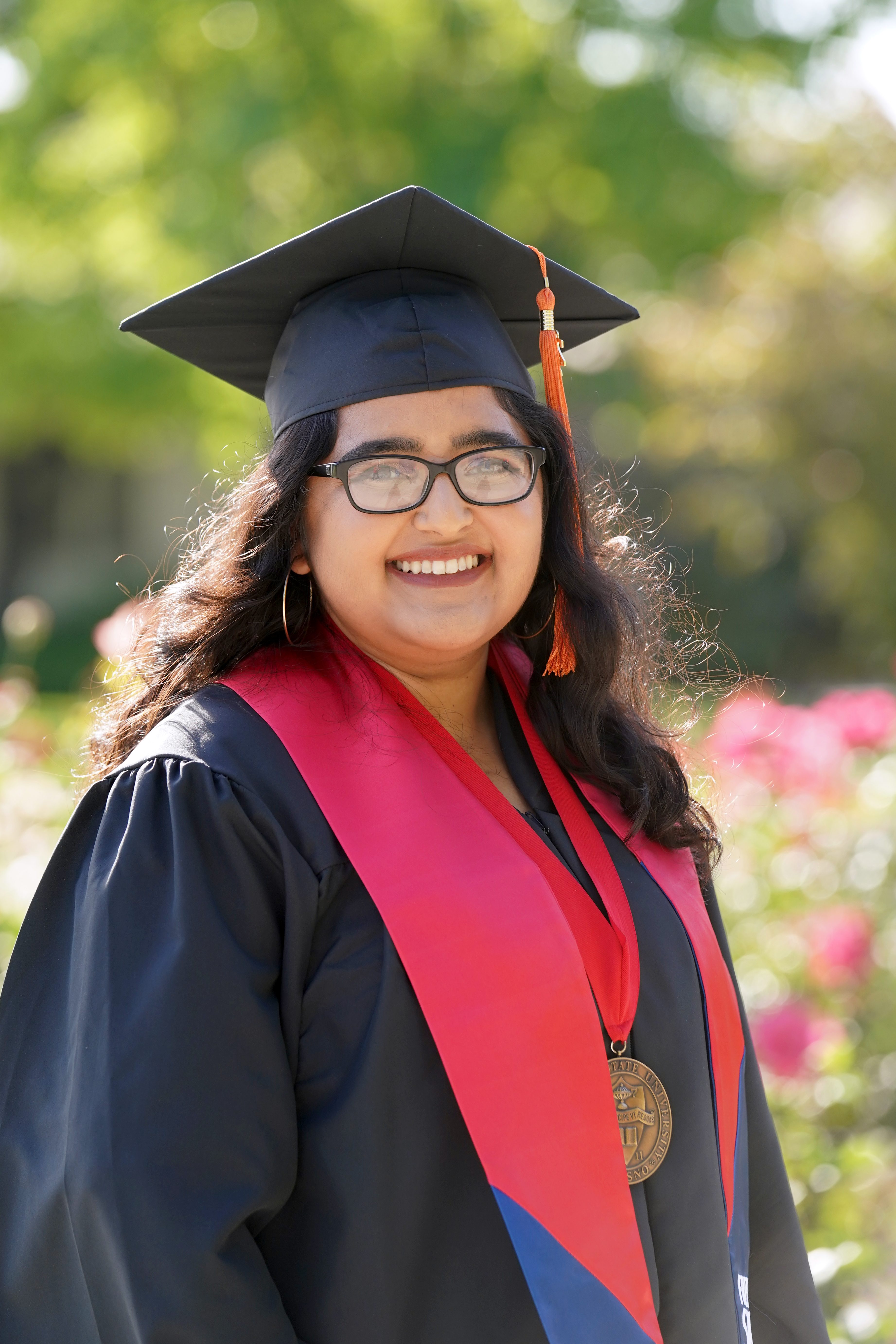 2022 Undergraduate Medalist
Sumanjit Gill, B.S. Computer Engineering
Sumanjit Gill is completed her B.S. in computer engineering with a 3.97 GPA. She was one of 50 students selected from over 500 applicants to receive the President's Honors Scholarship and became a member of the Smittcamp Honors College when she entered Fresno State in 2018.
Sumanjit served as a supplemental instruction (SI) leader at the Fresno State Learning Center in 2019. Following her time as an SI leader, she became an instructional student and research assistant for the Electrical and Computer Engineering Department. She is active in professional organizations and honors societies including the Society of Women Engineers, the Institute of Electrical and Electronics Engineers, Tau Beta Pi and Eta Kappa Nu.
Sumanjit has four peer-reviewed articles about her findings on the internet of vehicles published in the Institute of Electrical and Electronics Engineers Xplore and SpringerLink Digital Libraries. She has presented her work alongside her research partner at various conferences, symposia, and research competitions. She received the Outstanding Oral Presentation award at the 2021 Central California Research Symposium.
She also completed Google's Software Product Sprint in 2021, an 11-week program that introduces students to tech industry best practices and applies concepts learned in school to hands-on and collaborative projects. Sumanjit accepted a full-time job offer as a system validation engineer at Intel.
---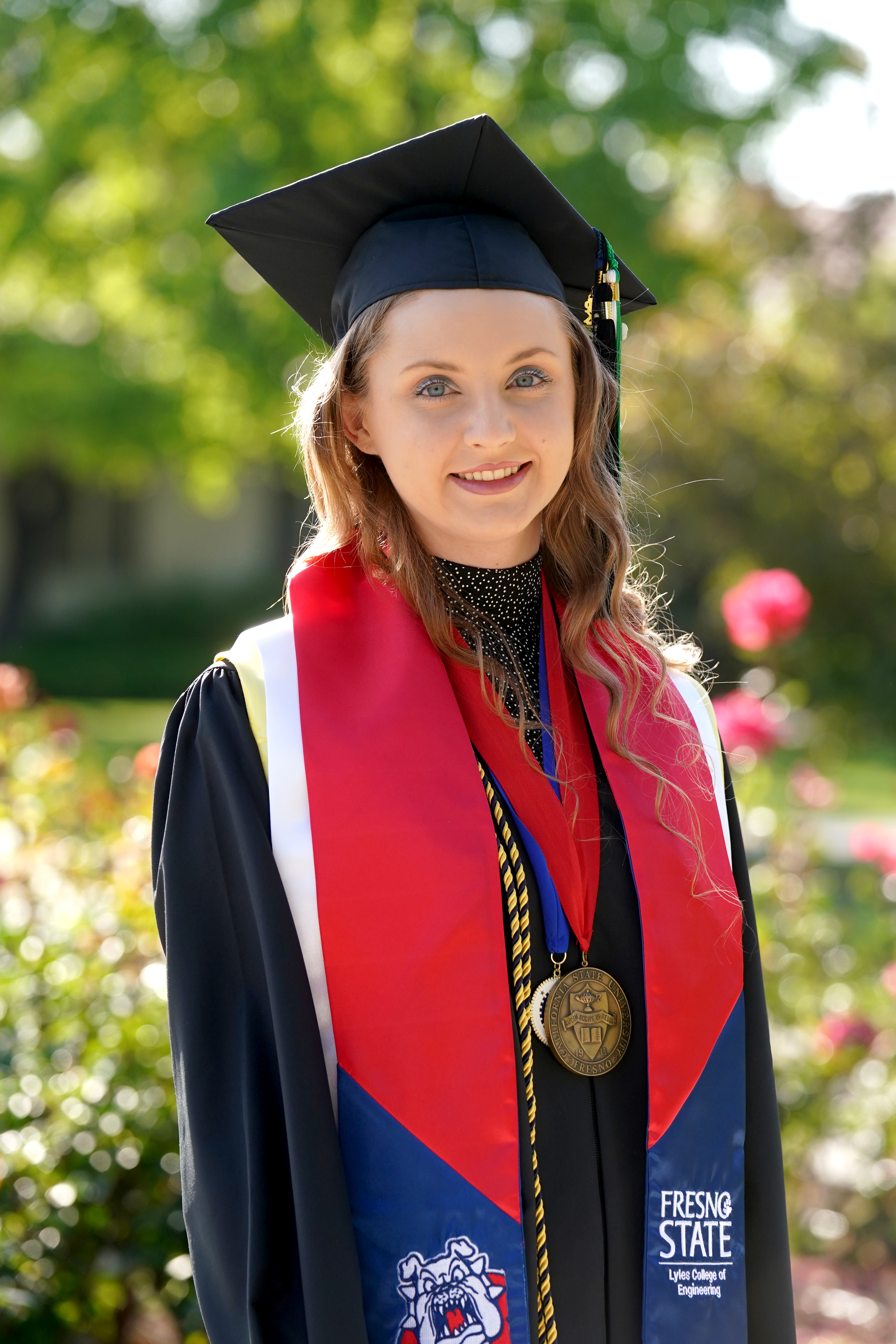 2022 Graduate Medalist
Jaklin Hart Rowley, M.S. Civil Engineering
Jaklin Hart Rowley is completed her M.S. in civil engineering with a 4.0 GPA. She previously earned her B.S. in civil engineering from Fresno State in 2020. In 2018, she was a founding member of the Digital Innovation and Research (DIR) Club, and has been the president for the last four years. Members of the club, including herself, created more than 1,000 face shields for our local doctors and hospitals to help with the shortage of PPE during the early stages of the pandemic.
In 2021, Jaklin began an internship with the City of Visalia's engineering division. That same year, she became a teaching associate for the construction management department. She has taught the Advanced Construction Structures Laboratory and the Construction
Structures Activity Course.
Jaklin presented her research on structural health monitoring at the 2021 Central California Research Symposium. She also presented research on creating re-construction plans with iPad LIDAR and BIM integration at the 2022 Consortium of Supply Chain & Operations Management. This summer, she will present at the Engineering Mechanics Institute (EMI) Conference at John Hopkins University in Baltimore, Maryland.
Jaklin accepted a full-time job offer as an associate engineer with the City of Visalia. She intends to pursue a doctoral degree after becoming a licensed engineer and starting an engineering company.