Lyles College of Engineering
2023 Dean's Medalists
Undergraduate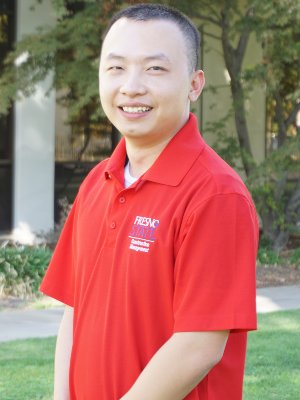 Kiet Duong, B.S. Construction Management
Kiet Duong, of Vietnam, is completing his B.S. in construction management with a 3.9 GPA. Kiet's family took the opportunity for a better future and immigrated to the United States when he was a teenager. He attended Clovis Community College before transferring to Fresno State.
Kiet is currently the Vice President of the International Construction Honor Society, Sigma Lambda Chi at Fresno State. He is also a member of the Construction Management Association of America student chapter. He has served as an instructional student assistant for the last two years, assisting Professor Christi Banks with her courses in CM 20, CM 110, CM 124, and CM 170.
As a member of the Fresno State Bluebeam User Group, he and his team attended the XCON conference last year and was awarded the 2022 Standout Bluebeam User Group. For the last two years, Kiet has co-captained the Commercial Associated Schools of Construction and the Associated Builders and Contractor Construction Management competition teams. Under his leadership, the Associated Builders and Contractor team placed 2nd in the Overall category, 2nd in Project Management, and 3rd in Estimating at this year's competition.
Kiet has accepted a job offer from Quiring General and will begin his new role as a project engineer this summer.
---
Graduate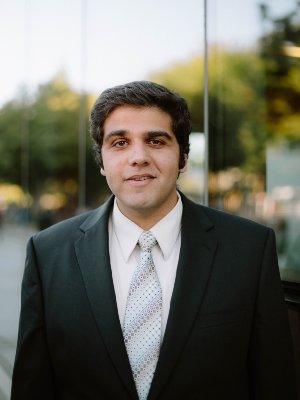 Gregory Dzhezyan, M.S. Electrical Engineering
Gregory Dzhezyan completed his M.S. in electrical engineering in the fall of 2022 with a 3.9 GPA. He previously earned a B.S. in electrical engineering and a B.S. in computer science in 2017 and an M.S. in computer science in 2019, all from Fresno State.
Gregory served as a team lead for the Fresno State Unmanned Aerial Systems Research Team since 2013 and served as the president of the team from 2015 to 2018. He contributed to many efforts within that group, from the development of aircraft science packages to the architecting of a multirotor data muling system for the UC Agricultural Natural Resources project. He has been a member of IEEE since 2018 and has published four articles.
For his graduate research, Gregory explored the implementation of a Faster-Than-Nyquist signaling system. He also joined an undergraduate team as a technical advisor for the Air Force Research Lab Beyond 5G challenge. He helped lead the group in developing a multi-user Visible Light Communication system with orthogonal frequency division multiple access signaling scheme. This group become a finalist in the challenge and their work was ultimately presented to AFRL in Ohio.
Gregory completed four internships with the Aerospace Corporation and three internships with Northrop Grumman. He is currently a signal and image processing engineer at Northrop Grumman.