Lyles College of Engineering

You Can Make an Impact
The Development office in the Lyles College of Engineering promotes, encourages and maximizes all private gifts to the University.
Private giving enables the Lyles College of Engineering to provide students a college experience beyond state funding alone. The University is proud to fulfill its responsibility to the State of California and grateful for the backbone of public funding that makes its mission possible. State funds provide solid educational opportunities for our campus and help to maintain our programs. However, private support is needed to enrich our programs and provide the margin of excellence to attract students who truly desire to become the Architects, Engineers and Construction Managers of tomorrow.
We are preparing these students through our seven undergraduate degree programs in Architectural Studies, Civil, Electrical, Computer, Geomatics and Mechanical Engineering as well as Construction Management. Graduate degrees include Construction Management, Civil Engineering and Civil Engineering with options in Water Resources Engineering and Environmental Engineering as well as Engineering with options in Electrical, Computer, and Mechanical Engineering. Experiential learning is emphasized throughout these programs. Our graduates have made great strides globally in a variety of industries, such as aerospace, electronics, manufacturing, geo-spatial, energy, healthcare, construction, infrastructure and more. They have held positions as presidents and CEOs of large corporations, astronauts, entrepreneurs, designers, construction managers, and innovators. Your gift will allow us to continue the tradition of producing successful graduates and provide learning opportunities that reach beyond the classroom.
The generous donations from alumni, parents, corporations, foundations, and friends enable the Lyles College the necessary resources for both experiential and classroom learning, professional networking, conference presentations, project development, and hands-on research.
We invite you to join the many others who are already supporting the Lyles College of Engineering.
Visit fresnostate.edu/givenow to give online:
Click on "Giving Opportunities"
Select the "Lyles College of Engineering"
Then follow the prompts
Questions about your gift can be directed to:
Richard Verducci
Director of Development

Office: 559.278.7561
Email: richardverducci@mail.fresnostate.edu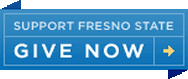 The New California College Priorities
Energy Systems
Infrastructure
Mechatronics
STEM Pedagogy
Sustainability