Lyles College of Engineering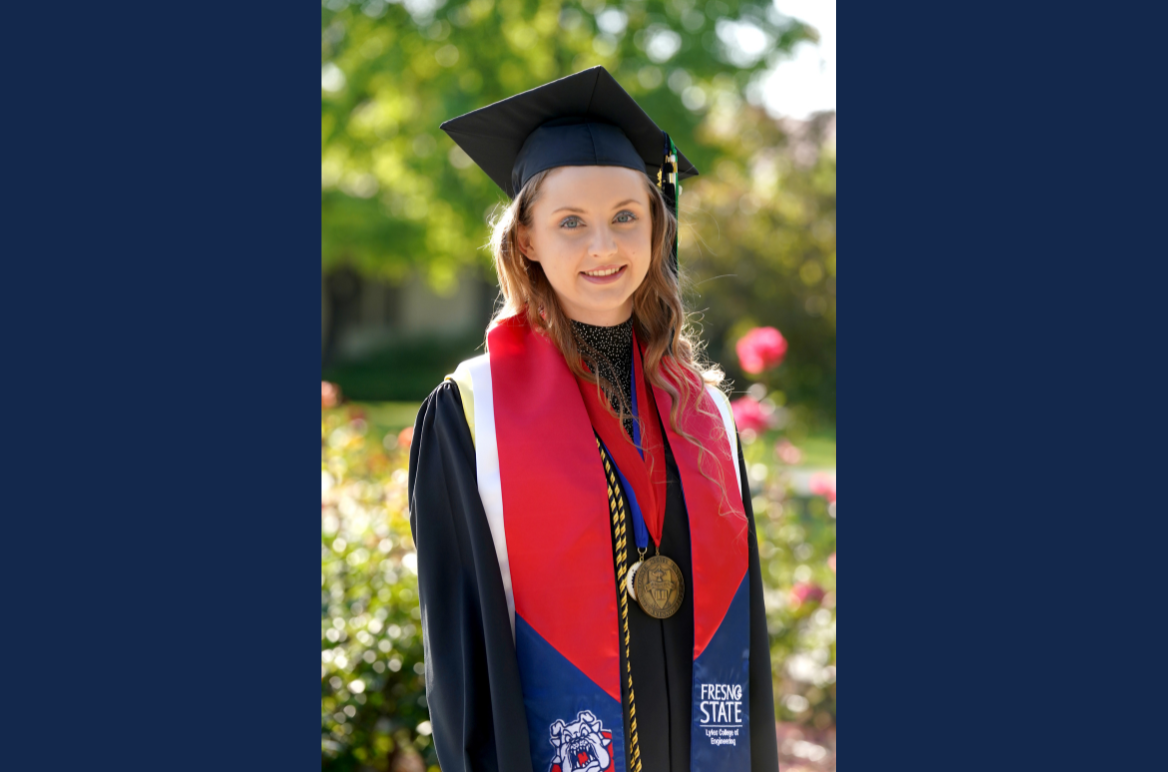 Jaklin Hart Rowley named graduate Dean's Medalist
Jaklin Hart Rowley is completing her M.S. in civil engineering with a 4.0 GPA. She previously earned her B.S. in civil engineering from Fresno State in 2020. In 2018, she was a founding member of the Digital Innovation and Research (DIR) Club, and has been the president for the last four years. Members of the club, including herself, created more than 1,000 face shields for our local doctors and hospitals to help with the shortage of PPE during the early stages of the pandemic.
In 2021, Jaklin began an internship with the City of Visalia's engineering division. That same year, she became a teaching associate for the construction management department. She has taught the Advanced Construction Structures Laboratory and the Construction Structures Activity Course.
Jaklin presented her research on structural health monitoring at the 2021 Central California Research Symposium. She also presented research on creating re-construction plans with iPad LIDAR and BIM integration at the 2022 Consortium of Supply Chain & Operations Management. This summer, she will present at the Engineering Mechanics Institute (EMI) Conference at John Hopkins University in Baltimore, Maryland.
Jaklin accepted a full-time job offer as an associate engineer with the City of Visalia. She intends to pursue a doctoral degree after becoming a licensed engineer and starting an engineering company.