Lyles College of Engineering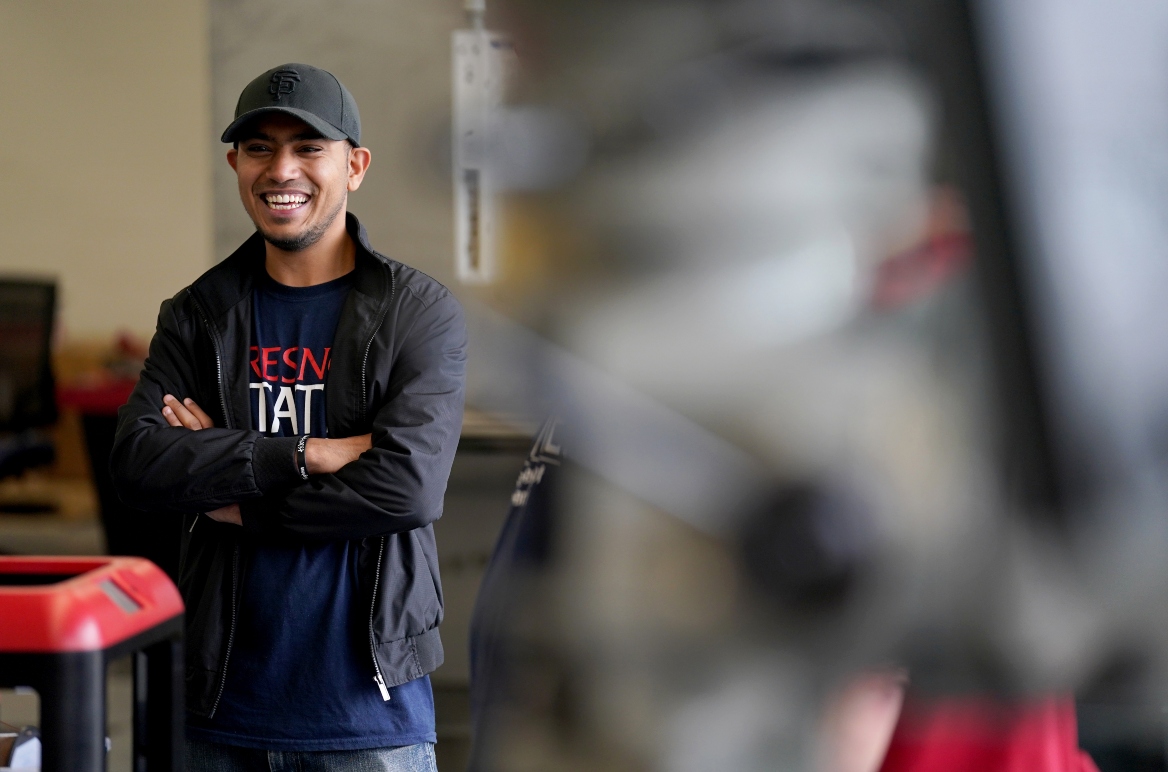 Simple kindness – Mandeep Singh named Graduate Dean's Medalist
At the age of 17, Mandeep Singh got on a plane in India and traveled nearly 10,000 miles to enroll in a college in Canada. He wanted to study, learn new things, and be adventurous – and he did just that. He completed his diploma in electro-mechanical engineering at Sheridan College. He soon transferred to Fresno State where he graduated with his BS degree in mechanical engineering from the Lyles College of Engineering in 2019 with a GPA of 3.98 in just three-years.
In May, Singh will graduate with a Master of Science degree in engineering with an option in mechanical engineering. In addition to his upcoming graduation, he has been named Graduate Dean's Medalist for the Lyles College and plans to pursue a PhD in mechanical engineering with a focus on advanced materials.
It was much of Singh's dedication to undergraduate years in the Lyles College that prepared him for a graduate degree. Filled with academic successes, he immediately took part in research projects, worked as a supplementary instruction leader and an instructional student assistant. He was also active in student clubs and organizations such as Engineers Without Borders – which builds a better world through engineering projects that empower communities to meet their basic human needs.
Singh cares deeply about helping others. This was very clear when a year-ago, he served as a key member of the engineering team from the Lyles College that produced face shields for frontline workers during the beginning of the COVID-19 pandemic. Thanks to Singh and the team, hundreds of face shields were delivered to Community Regional Medical Center and other Valley medical clinics during the shortage of Personal Protective Equipment (PPE).
His graduate research focused on advanced materials such as pervoskites, thin film nanocomposites for applications in bio-medical devices, solar cells, and wastewater treatment. During that time, he developed laboratory skills and became an expert at using advanced instrumentation. Singh has published two journal papers and presented nine times at national conferences – all while maintaining a 4.0 GPA.