Dare Afolabi
Associate Professor
Ph.D.
Email: dafolabi@csufresno.edu
Office: Engineering East 158
Phone: (559) 278-4274
Mailing Address: 2320 E. San Ramon Ave., MS/EE 94, Fresno, CA 93740-8030
Spring 2017 Office Hours: Tuesday, Thursday: 2-3PM; Wednesday: 12:30-1:45PM
More Information about Dr. Afolabi:
ME 1: Introduction to Mechanical Engineering
ME 2: Computer Applications in Mechanical Engineering
ME 112: Engineering Mechanics: Dynamics
ME 125: Engineering Statistics and Experimentation
Ph.D. Imperial College, London.
Worked on vibration problems in jet engines as applicable to the Space Shuttle main engine, and on curved blades for the Advanced Turboprop project at NASA Glenn Research Center.
Afolabi, D.: The cusp catastrophe and the stability problems of helicopter ground resonance. Proceedings of the Royal Society of London, series A, vol. 441, 1993.
Afolabi, D.: Flutter analysis using transversality theory. NASA Technical Memorandum NASA-TM-106382, NAS 1.15:106382. National Technical Information Service, Springfield, VA.
Vibration problems in large-scale structures and at nanotube levels.
Dynamics of structures.
Aeroelasticity and aerodynamics.
Stability problems in engineering.
Control Systems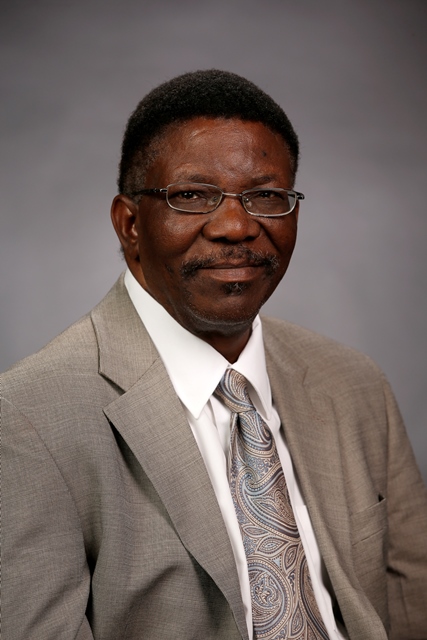 Fall 2016 Office Hours:
Tuesdays 5:00-6:00 pm
Wednesdays 1:00-2:00 pm;
3:00-4:00pm; 5:00-6:00pm