Department of Mechanical Engineering







Welcome to the Department of Mechanical Engineering in the Lyles College of Engineering at Fresno State
With nearly 500 combined (undergraduate and graduate) Mechanical Engineering majors in Fall 2020, the Department is the largest in the Lyles College of Engineering, offering an undergraduate program culminating in a BSME degree and a graduate program culminating in a MSE-ME degree.
The Bachelor of Science Mechanical Engineering program is accredited by the Engineering Accreditation Commission of ABET, http://www.abet.org. The program has been continuously accredited since 1965.
The 123 semester-unit BSME program provides students with an undergraduate degree (Bachelor of Science in Mechanical Engineering or BSME) grounded in engineering fundamentals with an emphasis on hands-on professional practice. Students in the BSME program are encouraged to participate as interns in the Valley Industry Partnership (VIP) for Cooperative Education. In addition, as part of their capstone design experience, students can choose a team project either sponsored by industry or from a variety of national competitions such as Formula SAE, SAE Mini Baja, and ASME Human Powered Vehicle, or from a service activity such as Engineers without Borders. "Small class sizes, direct access to faculty as experienced practitioners and experiential, hands-on learning in a variety of laboratory exercises using state-of-the-art equipment/facilities are hallmarks of the program."
The Master of Science Mechanical Engineering program attracts three types of students:
Seniors in the BSME program who participate in the accelerated (150-unit blended) Masters program;
BSME-holders working in industry pursuing a Masters part time;
International students who are entering a graduate program in the US for the first time.
The 30 semester-unit MSME program provides students with a graduate degree (Master of Science in Engineering-Mechanical Engineering option or MSE-ME) grounded in advanced engineering topics with an emphasis on professional practice. Students have the culminating option of i) comprehensive exam (0 units), ii) research project (3 units); or iii) thesis (6 units).
The Department's full-time faculty have academic credentials which cover the major areas of the mechanical engineering discipline. In addition, all the faculty are active practitioners with academic, industrial and government experience and are able to assist students develop professional skills as well as advise/mentor students in career matters.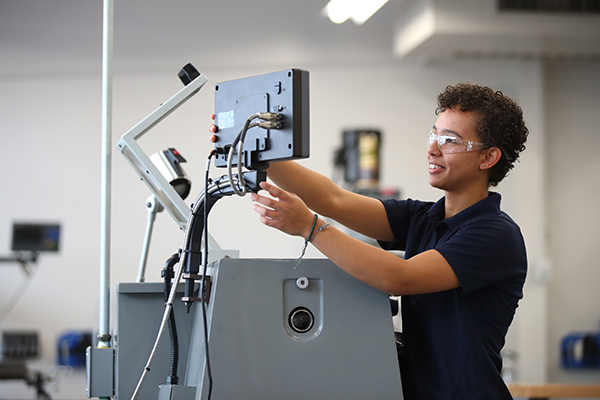 Student Success
Student success includes internal and external group competitions, internships, independent study projects, service activities, and more
Student Success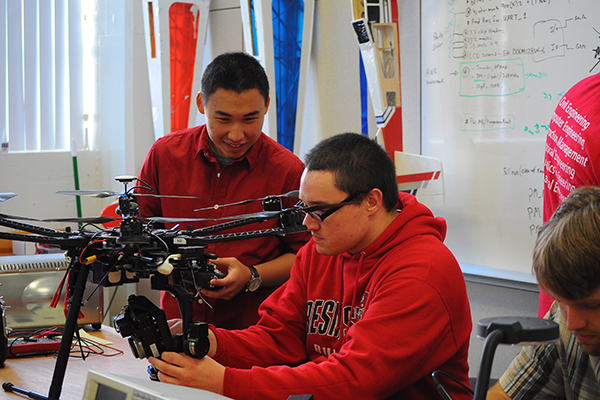 Clubs & Organizations
Explore our mechanical engineering clubs and get involved today
View our clubs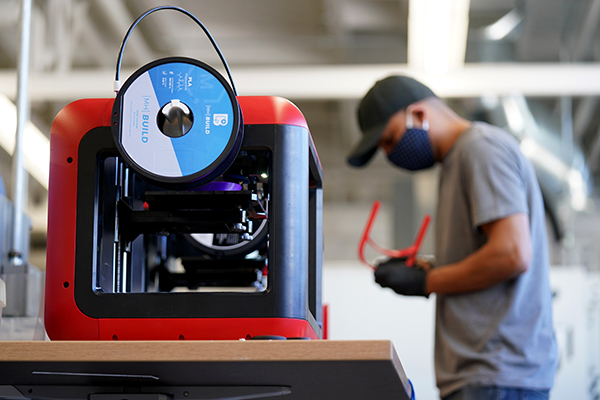 Solutions Center
The Solutions Center partnership brings real-world projects to undergraduate students in mechanical engineering
Start a Project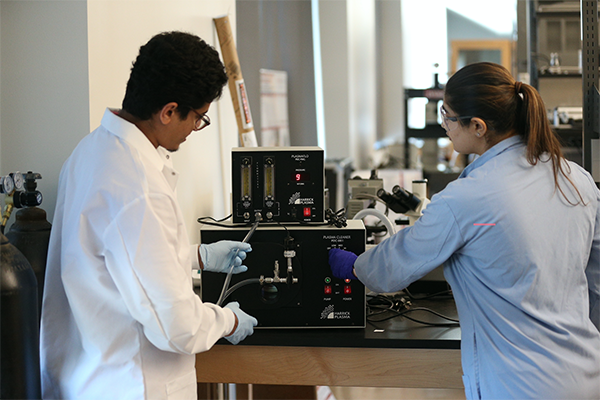 Prospective Students
Consider a career in mechanical engineering and explore our program options
Prospective Students
Department Mission
The mission of the Department of Mechanical Engineering is to:
"provide a broad-based, practice-oriented Mechanical Engineering education that enables graduates to become technically-proficient and professional leaders through innovative, entrepreneurial, multi-interdisciplinary engagement in the community and lifelong learning."
---
Faculty Searches: No Active Faculty Searches
Other Positions at http://jobs.fresnostate.edu/
Contact
Lyles College of Engineering
2320 E. San Ramon Ave.
M/S EE94
Fresno, CA 93740-8030
Tel (559) 278-2368
Fax (559) 278-6521
Fall 2023 Faculty Office Hours
The Nguyen
Department Chair
then@csufresno.edu
(559) 278-1675
Michael Jenkins
Accreditation Coordinator
jenkinsm@csufresno.edu
(559) 278-8743
Sankha Banerjee
Graduate Coordinator
sankhab@csufresno.edu
(559) 278-4265
B. Ann Berg
Admin Support Coordinator
baberg@csufresno.edu
(559) 278-4269