Lyles College of Engineering
High Speed Rail Workshop
The workshop scheduled for April 21 has been postponed to a yet to be announced future date. Please watch this space for a new date. We are sorry about the inconvenience.
Please click here for registration form (pdf)
Workshop and Industry Panel on
A New High Speed Line
Implementation Process. From Planning to Operation

University Business Center, California State University, Fresno

Registration Fee: $295
(includes workshop materials, all breaks and lunch)
Limted Seats
Pre-registration required

The Lyles College of Engineering at California State University, Fresno presents " A New High Speed Line Implementation Process. From Planning to Operation", a technical professional development workshop for practicing engineers, construction managers, planners, policy makers, and others interested in learning more about the systems approach towards high speed rail implementations.
An industry panel is expected to follow immediately after the workshop. Stay tuned for more information.
Workshop Agenda:
8:30 a.m. Coffee
9:00 a.m to 3:00 p.m Workshop
-------------------------------------------------------------------------------------------------------

Workshop Topics Covered
Planning a new infrastructure
The railways system performance targets definition
Specialized technical tools for analysis and design overview
Key components to take into account during the design stage
Real case, practical application, corridor analysis and route selection
Efficient operation of the system main concepts
Long term oriented maintenance and renewal techniques
From line functional definition and general layout to preliminary design
Workshop main concepts summary and discussion
Workshop Presenters
EDUARDO ROMO is an international expert in railway systems. With an extensive expertise on High Speed railways, he has carried out about one hundred infrastructure, track, equipment, stations and facilities designs. From urban -metro, light railways and tramways- to intercity lines and networks.
Eduardo's professional work has taken him to China, Malaysia, Portugal, China, India, Turkey, US... ) where he has provided technical expertise, delivered courses and workshops on the concept, planning and design to construction, maintenance and operation stages of high speed rail systems. Eduardo is currently President of Fundación Caminos de Hierro.
JORGE SANCHEZ has over 19 years of experience in civil engineering in rail, transit, and roadway projects. For the past 13 years, he has worked on a number of planning and final design projects for various Spanish Rail Agencies including Administrador de Infraestructuras Ferroviarias (ADIF), Ministerio de Fomento (MFOM), Ferrocarriles de la Junta de Andalucia (FJA), Euskal Trenbide Sarea (ETS). His varied rail design experience also includes intercity passenger and freight, commuter lines, design of passenger stations, freight terminals, maintenance facilities, grade crossing removal, and light rail systems. He is currently Engineering Director at RSE Inc., Belmont, CA.
Event Sponsors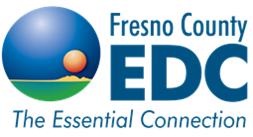 Lyles College of Engineering
Division of Continuing and Global Education
California State University, Fresno
-------------------------
Upcoming Workshops
(6-hour workshops)
A New High Speed Line Implementation Process. From Planning to Operation
April 21, 2014
High Speed Rail Infrastructure: Introduction to Design and Construction
Date: TBA