Research Alliance Seed Grants
Goal
The goal of the KIND Program Research Alliance is to develop teams of multidisciplinary researchers to promote collaborative cross-campus research. The aim is to establish a structure to foster inclusive faculty research networks leading to improved research productivity for participating faculty.
Who can apply?
All full-time faculty members (tenured, tenure-track) can apply. However, we encourage tenure-track women and underrepresented minorities (Black, Hispanic, Native American, Alaskan, Pacific Islander) to apply.
Funding
Total annual funding available is $20,000 to be distributed among 4-5 teams. The budget for each team is expected to be in the range of $4,000 to $5,000 (max). The funding can be used for activities permitted under professional development funds (e.g., conference travel, travel for collaborative networking activities, subscription for professional societies, publication fees, lab supplies for the research, etc.)
KIND Research Alliance Seed Grant Recipients 2022 - 2023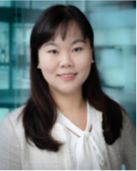 Dr. Lin Jiang, Project Lead, California State University, San Jose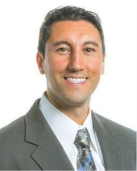 Dr. David Quintero, California State University, San Francisco
Developing a Human-in-the-Loop Teleoperated Robotic System with Haptic Feedback for Cross-campus Collaborative Research
Technologies in teleoperated robotics are expected to expand rapidly with applications tied to education, manufacturing, medical science, and space exploration. The proposed project will demonstrate a teleoperated robotic system with haptic feedback to be a practical and feasible method of facilitating cross-campus collaborative research and connecting new educational resources for learners. This project includes three aims across California State University (CSU) campuses. The first aim will configure the teleoperated robotic system between San Francisco State University (SFSU) and San Jose State University (SJSU). The second aim will utilize tactile sensing wearable gloves to undertake master-follower end effector grasping tasks with real-time haptic feedback at both campuses. The third aim will develop performance metrics to evaluate the accuracy of online position estimation, remote control latency, and the master-follower tactile impedance to its remote environment. The success of these activities will demonstrate how a teleoperated robotic system advances engineering research collaboration and enhances remote learning for future robotic workforce.
---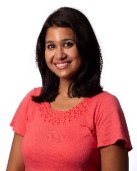 Dr. Ankita Mohapatra, Project Lead, California State Univerity, Fullerton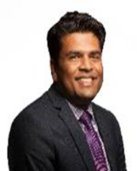 Dr. Rakeshkumar Mahto, California State Univerity, Fullerton
Early Wildfire Alert System with smart solar-powered, unmanned sensor nodes
Wildfires cause massive losses to environment, human life, and infrastructure. They alter weather patterns and release copious amounts of greenhouse gasses, contributing to global warming and drought conditions. The unfavorable combination of topographical features, vegetative composition and the persistent droughts makes California particularly vulnerable to wildfires that occur several times a year, costing the state billions of dollars for disaster relief and recovery. The projected climate change patterns paint a grim picture with the number of wildfire events and ensuing damage forecasted to gradually increase in the future. Although wildfire events cannot be completely prevented, the impact of their damage can be significantly reduced if the fire is detected and intercepted at an early stage. The goal of this work is to design a smart, solar-powered, wireless sensor nodes optimally positioned in remote areas for round-the-clock fire surveillance, capable to generate alerts immediately when a fire event is detected.
---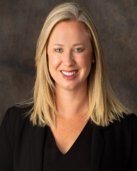 Dr. Jill Speece , Project Lead, California Polytechnic State Univerity, San Luis Obispo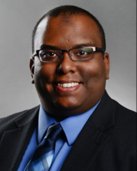 Dr. Mohamed Awwad, California Polytechnic State Univerity, San Luis Obispo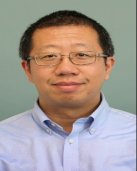 Dr. Xuan Wang, California Polytechnic State Univerity, San Luis Obispo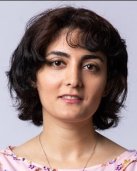 Dr. Sara Moghtadernejad, California State Univerity, Long Beach
Development of Strategically Located Additive Manufacturing Hubs to Serve Both Healthcare and Manufacturing Industries
The benefits of Additive Manufacturing (AM) are becoming more widely recognized in the manufacturing industry while still emerging in the healthcare industry. Organizations in both industries share the common challenge of determining how to develop AM capabilities effectively. This research seeks to develop a proof of concept for an AM hub that can effectively serve both industries and print from various formats (CT scans, CAD files, etc.) and determine a process for widespread adoption. Researchers from Cal Poly, San Luis Obispo, and California State University Long Beach will collaborate to develop prototype hubs at each location. An Interdisciplinary engineering students' team will support the research efforts by creating mathematical models that determine widespread AM hubs' optimal location and capability. Additionally, they will work on transforming scans and engineering drawings into physical products using AM technology.