Program Personnel
Saúl Jiménez-Sandoval | President - Fresno State / PI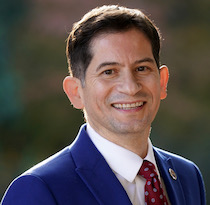 Saúl Jiménez-Sandoval has roots in Fowler, a city 15 minutes south of Fresno, and his commitment to the region and higher education form part of his personal mission to promote the region's economic and cultural ascendency.
Dr. Jiménez-Sandoval was appointed to serve as the ninth President of Fresno State in May of 2021. He previously served as Interim President, Provost and Vice President of Academic Affairs, and Dean of Arts and Humanities. Prior to his administrative appointments, Dr. Jiménez-Sandoval taught at Fresno State for almost 15 years. His area of expertise is Spanish and Portuguese poetry, and he has published on authors from Cuba, Mexico, Spain and Portugal.
Dr. Jiménez-Sandoval received dual B.A.s (cum laude), in History and in Spanish, from the University of California, Irvine. His M.A. and Ph.D. are in Spanish literatures, also from UC Irvine.
Dr. Jiménez-Sandoval's leadership has been recognized in various ways. He serves on a number of boards, including the Mountain West Athletic Conference Board, University High (Fresno) Board of Directors and California Teaching Fellows Foundation. He received the Horizon Award's Excellence in the Arts by the Fresno Art Council in 2019, was inducted into the Phi Kappa Phi honor society in 2016, and, as a faculty member, received the Provost's Award for Graduate Teaching and Mentoring in 2012-13.
Dr. Jiménez-Sandoval is committed to the Central Valley region, and is proud that all of his academic career has been invested in promoting the enrichment of our students and region. With deep roots in the Valley and a strong connection to agriculture and the arts, he is committed to Fresno State and the valley community. He and his wife, Dr. Mariana Anagnostopoulos, happily make Fresno their home with their two sons, Arion and Leo.
Website: https://www.fresnostate.edu/president/president-sandoval/
Cynthia Jackson-Elmoore | Provost - Cal Poly / Co-PI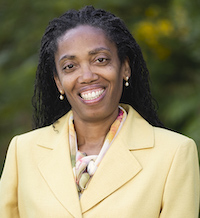 Cynthia Jackson-Elmoore is the Provost and Executive Vice President for Academic Affairs at Cal Poly, where she is responsible for the formulation of academic policies and priorities and oversees the Academic Affairs division, which includes the university's six colleges, along with the international and extended education programs, the Kennedy Library and academic programs and planning. In addition, she shares oversight of research and economic development, graduate education, financial aid, the registrar, admissions and enrollment. Prior to joining Cal Poly in August 2020, Jackson-Elmoore served as dean of the Honors College at Michigan State University and a professor with affiliations in the School of Social Work and the Global Urban Studies Program. She also co-chaired a university level Diversity, Equity and Inclusion Steering Committee and was a presidential appointee to MSU's Strategic Planning Committee. She earned doctorate and master's degrees in public administration, with a public policy emphasis, from the University of Southern California and a bachelor's in chemical engineering from the University of Delaware.
Jose A. Gomez | Provost - Cal State LA / Co-PI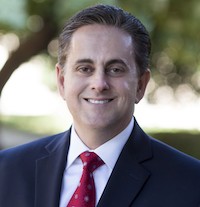 Jose A. Gomez is the Provost, Executive Vice President, and Chief Operating Officer at Cal State LA. Cal State LA is a premier comprehensive public university in the heart of Los Angeles, ranked number one in the nation for the upward mobility of its students. The university is a federally designated Hispanic-Serving Institution, Minority-Serving Institution, and Asian American and Native American Pacific Islander-Serving Institution.
Gomez is a proud product of the communities served by the university. A first-generation college student, he grew up in La Puente, California, and enrolled at nearby Cal Poly Pomona, where he received a bachelor's degree in sociology. Gomez went on to USC, where he earned master's degrees in political science and public administration and his Ph.D., also in political science. He joined Cal State LA in 2009 after serving in positions with the California Senate, the state Department of Justice and the state Treasurer's Office.
Throughout his career, whether in government or academia, Gomez has been an advocate for greater access to higher education. At Cal State LA, he has guided academic, research, philanthropic, and facilities initiatives that serve the university's mission of engagement and service for the public good. He was instrumental in the founding of Cal State LA's Prison B.A. Graduation Initiative, the first in-person bachelor's degree completion program for incarcerated students in the state of California.
Gomez chairs the Cal State LA BioSpace life sciences incubator and the Pat Brown Institute for Public Affairs at Cal State LA. He also serves on the Los Angeles County Economic Development Corporation (LAEDC) Board of Governors and Executive Committee, the Board of Directors of the YMCA of Metropolitan Los Angeles,and as president of the Board of Directors of the Western Justice Center.
Vincent J. Del Casino | Provost - San Jose State / Co-PI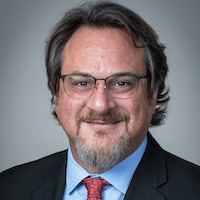 As SJSU's Provost and Senior Vice President for Academic Affairs, Vincent J. Del Casino Jr. serves as a key member of the university president's leadership team with primary responsibility for ensuring academic excellence in undergraduate and graduate studies as well as a continual commitment to research, scholarship, and creative activities that benefit all students and society at large.
At the University of Arizona, Del Casino provided leadership and administrative oversight as the campus redeveloped central spaces for student support activities; re-organized its central administrative areas; increased online enrollment and program offerings; and enhanced student success and retention. With more than 18 years of academic and administrative experience in higher education, he also served as professor and chair of the Department of Geography at California State University, Long Beach.
Del Casino is a prolific writer and researcher who authored the book Social Geography: A Critical Introduction. He has also edited, co-edited and co-authored multiple other books and published dozens of articles and book chapters on topics ranging from health, robots and robotic technologies, cartographic theory, and tourism, in the context of geography. His numerous commentaries on higher education have been published in The Evolllution and Inside Higher Education, including "Machine Learning, Big Data and the Future of Higher Education."
Prior to earning his doctorate in geography from the University of Kentucky, Del Casino received his master's in geography from the University of Wisconsin and bachelor's in international relations and East Asian studies from Bucknell University in Pennsylvania.
Jessica Bennett | ASPIRE iChange Network - APLU / Co-PI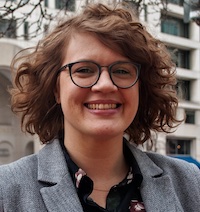 Jessica Bennett, Ph.D., is Assistant Vice President of STEM Education at APLU. She serves as Co-Lead of the Aspire Alliance's IChange Network initiative, a National Science Foundation-funded program focused on enhancing institutional capacity to recruit, retain, and develop a more diverse and inclusive STEM faculty, and as PI on several projects related to creating more inclusive environments for minoritized STEM faculty.
Prior to APLU, Dr. Bennett worked in a variety of campus roles managing programs aimed at preventing campus sexual harassment and assault, enhancing the graduate student academic and research experience, and facilitating vibrant living-learning communities through faculty-in-residence programs. Most recently, she worked at the U.S. Department of Health and Human Services helping senior executives engage in data-driven decision-making and organizational change.
Dr. Bennett has published peer-reviewed articles and book chapters on the experiences of underrepresented and minoritized faculty and graduate students, as well as the concept of "fit" in higher education workspaces. She also serves on the editorial board of the Journal of Diversity in Higher Education. She received her doctorate in Higher Education at the University of Maryland, College Park. Dr. Bennett also completed an M.A. in Higher Education and Student Affairs at The Ohio State University and a B.A. in Cognitive Science at the University of Virginia.
Dr. Lalita Oka | Director - Research Alliance / Co-PI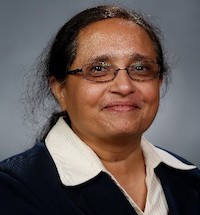 Dr. Lalita Oka is an Associate Professor in the Civil and Geomatics Engineering Department (CGE) at Fresno State. She grew up in the rural central part of India. Dr. Oka received B.S. and M.S degrees from the University of Mumbai, India. Financial responsibilities, marriage, and childbirth did not deter her from pursuing education as she worked full time and attended the part-time degree college in Mumbai. After working for almost fifteen years in the engineering and construction industry, she moved to the United States and received her PhD with an emphasis in Geotechnical Engineering from the University of Vermont. In 2013, Dr. Oka was the first women faculty in decades to join the CGE department at Fresno State. She is very passionate about women in engineering and believes in integrative solutions rather than taking confrontationist views on gender issues in engineering.
Dr. Oka's Geotechnical Engineering research interests are in the field of Experimental Geotechnics, Geotechnical Earthquake Engineering, Numerical Modeling, and Bio-inspired and Bio-Mediated solutions for geoengineering. She teaches several undergraduate and graduate geotechnical engineering courses at Fresno State. Being an experimentalist, she has been adapting multiple pedagogical technics to improve the passing rate in her classes. She has received numerous funding awards such as Course Redesign with Technology and STEM-NET from the CSU Chancellor's Office and Affordable Learning Solutions (AL$) fellowship from Fresno State. In Fall 2021, she served as a faculty cohort instructor for HyFlex courses at Fresno State. Dr. Oka is a Co-PI on NSF-ADVANCE Partnership grant for KIND Program and serves as a Research Alliance Director. Proposed activities in the KIND Program are partially based on Dr. Oka and her colleagues' findings in an award-winning paper in 2019. Dr. Oka is also a Co-PI on the California Learning Lab grant (Why, What and How Calculus) that is aimed at improving success of STEM students in first-year calculus classes.
Dr. Oka has served as a faculty mentor for many student organizations such as the Society of Women Engineers (SWE), American Public Works Association (APWA), and California Geotechnical Engineering Association (CalGeo).
Dr. Kimberly Stillmaker | Director - Dashboard and IChange/ Co-PI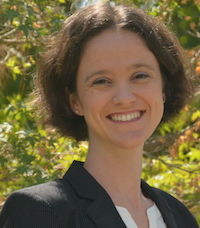 Dr. Kimberly Stillmaker is an Assistant Professor in the area of structural engineering within the Civil Engineering program at Fresno State. She earned a B.S. in Civil Engineering and an MBA from Fresno State, followed by M.S. and PhD degrees in civil engineering, emphasizing in structural engineering, at UC Davis. She is a licensed civil engineer in the state of California. Her research interests include structural engineering, particularly seismic design of steel structures, and gender equity in engineering. She is an advisor for SWE, ASCE, and TBP student chapters and serves on the Student Steel Bridge Competition National Rules Committee.
Arezoo Sadrinezhad | Director - Mentoring and Networking / Co-PI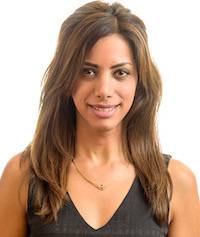 Dr. Arezoo Sadrinezhad is an Associate Professor of Civil Engineering with emphasis in Geotechnical Engineering in the Lyles College of Engineering at Fresno State. She is also a professional engineer in the state of CA. Prior to pursuing a PhD, Dr. Sadrinezhad was working as a seismic specialist and design engineer. She contributed to the seismic rehabilitation of more than fifty schools and hospitals. She also contributed in design of multiple superstructures and substructures. Arezoo holds membership of ASCE, ACI, and SWE.
Her research and practice experiences include probabilistic constitutive modeling of soils, seismic design of structures/geostructures, and performance-based design. Her work has been published in leading journals such as Journal of Constructional Steel Research and International Journal for Numerical and Analytical Methods in Geomechanics. Dr. Sadrinezhad's research interests also include gender equity, diversity, and advancement of URM faculty in Engineering discipline. Her recent work in this area received the best diversity paper award at 2019 ASEE conference.
Lizabeth ThompsonLizabeth Thompson | Campus Coordinator - Cal Poly / Co-PI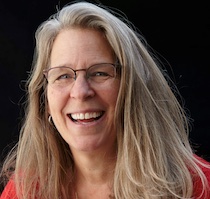 Dr. Lizabeth Thompson is the Director of General Engineering and a professor in Industrial and Manufacturing Engineering. She has been at Cal Poly for nearly 30 years and has held various positions on campus including Co-Director of LAES, Director of Women's Engineering Programs, and CENG Interim Associate Dean. Although she has taught over 25 different courses she current teaches financial decision making, first year engineering, senior project, and change management. Her research is in Engineering Education where she has received $9.8 million of funding from NSF as either PI or Co-PI investigating equitable classroom practices, integrated learning, and institutional change. She spent the 2019-2020 academic year at Cal State LA where she taught and collaborated on research related to equity and social justice. With her colleagues at Cal State LA she recently received an NSF grant called Eco-STEM which aims to transform STEM education using an asset-based ecosystem model. She is also a Co-PI on an NSF S-STEM grant called ENGAGE which is working to make a more robust transfer pathway for local community college students. Dr. Thompson is a Co-PI on a newly awarded NSF ADVANCE grant with other universities within the CSU. She is a co-advisor to Engineers without Borders and Critical Global Engagement at Cal Poly.
Maryam Nazari | Campus Coordinator - Cal State LA / Co-PI
Research Alliance Facilitator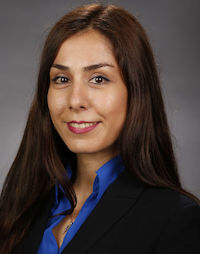 Dr. Nazari is an Assistant Professor of Civil Engineering at Cal State LA. She received her Ph.D. in Structural Engineering with a Minor in Engineering Mechanics from Iowa State University in 2016. Prior to joining Cal State LA in Fall 2020, Dr. Nazari worked as a faculty member at a sister CSU, Fresno State, for four years. She has taught a variety of courses in the areas of Engineering Mechanics and Structural Analysis and Design. Her research interests lie in the area of Earthquake Engineering, including techniques that ensure economical, resilient, and sustainable design of civil infrastructures against seismic hazards. Over her academic career, she has served as PI, Co-PI, or senior personnel on several grants,​including NSF- MRI (Major Research Instrumentation), NSF - ADVANCE (Organizational Change for Gender Equity in STEM Academic Professions) - this grant, and NSF - IUSE: HSI (Improving Undergraduate STEM Education: Hispanic-Serving Institutions). Dr. Nazari has been recognized with several research awards including from the ASCE ‐ San Francisco Section, the Fresno Regional Transportation Innovations Summit, and Iowa State University. In 2019, she was one of the recipients of an ASEE award for "Best Diversity Paper," which aims to enhance the CSU Women Engineering Faculty Support Network.
Feruza Amirkulovea | Campus Coordinator - San Jose State / Co-PI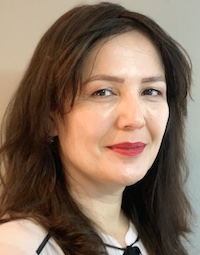 Feruza Amirkulova received her B.Sc. and M.Sc. in Mathematics, and Ph.D. in Techniques (Civil Engineering) from Samarkand State University in 1995 and 2000 correspondingly, and M.Sc. and Ph.D. degrees in Mechanical and Aerospace Engineering from Rutgers University in 2010 and 2014 respectively. Following a postdoc in Physics and Astronomy Department at Vassar College from 2015 to 2016, she was an Assistant Professor at Western New England University from 2016 to 2018. She joined Faculty of San Jose State University in 2018 where she is currently an Assistant Professor of Mechanical Engineering. She teaches Dynamic Systems Vibration and Control, Deep Learning in Engineering, Rigid Dynamics, Mechanical Vibrations, Stress Analysis, and Advanced Engineering Analysis courses. Her current research interests are in acoustic and elastic wave scattering, design of metamaterials, sound-diffusers, and hearing aids, optimization, deep learning, and reinforcement learning. She is an active member of the ASA and ASME and a member of several technical committees at these societies and Vice-Chair of Design of Engineering Materials technical committee at ASME. She organized/organizing several specials sessions at international and regional conferences including ASA Fall 2018, ASA Fall 2019, ASA Spring 2022, SV WiE 2019-2022, IMECE2020-2022. She likes cooking, running, and traveling in her leisure time.
Kira Jorgensen Abercromby | Research Alliance Facilitator / Senior Personnel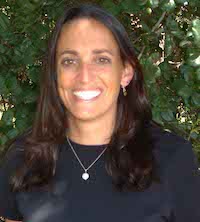 Dr. Kira Jorgensen Abercromby obtained her undergraduate degree from UCLA in Astrophysics, and her masters and Ph.D. from University of Colorado, Boulder in Aerospace Engineering. Her thesis entails determining the material type of orbiting objects for material identification of orbital debris.
Following graduation from UCB, Dr. Abercromby took a post-doctorate position at NASA Johnson Space Center in Houston, Texas where she continued her thesis work on determining the physical properties of orbital debris. Following the post-doc, Dr. Abercromby was hired initially by Lockheed Martin and eventually Jacobs Engineering in the Orbital Debris Program Office in Houston. She became the project manager of the group toward the end of her tenure in Houston and was able to take optical measurements of orbital objects in various locations such as Kitt Peak, Mauna Kea, HI, Haleakala, HI, and CTIO near La Serena, Chile.
She began teaching at Cal Poly in the Aerospace Department in 2008. Throughout her tenure she has been teaching courses on orbital mechanics (undergraduate and graduate) and co-development the space environments course and lab (one of only a few departments in the nation have a space environments course and lab). In addition, she rotates through teaching the MATLAB programming course and the first time on campus Introduction to Aerospace.
Recently, she developed an elective course on Human Spacecraft Design. Her research interests are in orbital mechanics, orbital debris, space environment effects on materials, human spacecraft design, and impact testing through electromagnetic railgun impactors. She is married with two daughters and she enjoys running, beach time, being with family, and making fun of 1950's science fiction movies.
Younghee Park | Research Alliance Facilitator / Senior Personnel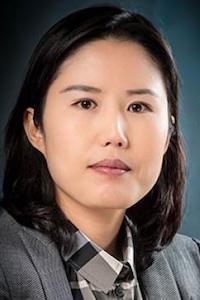 Younghee Park is an Associate Professor in Computer Engineering at San Jose State University. Before joining this department in August 2013, I was a postdoctoral researcher at the University of Illinois at Urbana-Champaign in 2013 and at Columbia University in New York City in 2011. I received my Ph.D. in Computer Science from North Carolina State University in 2010. I worked at the National Security Research Institute at ETRI in Korea in 2003. I obtained an award of excellence as a distinguished faculty mentor for the SJSU Student Research Competition in 2017. I was selected for the Kordestani Endowed Chair in the College of Engineering in 2016 and 2017 as a distinguished research professor. I also received the Faculty Award for Excellence in Scholarship in the College of Engineering at SJSU in 2018. I am President and Founder of SVCSI (Silicon Valley Cybersecurity Institute), a public non-profit organization. I was a visiting professor at IBM Almaden Research starting from July 2019 to August 2020 and I was Vice-chair of IEEE Computer Society, Santa Clara Valley Chapter for one year in 2021. My primary research interests are in network and system security. My research has been funded by many industries and the National Science Foundation (NSF).