Lyles College of Engineering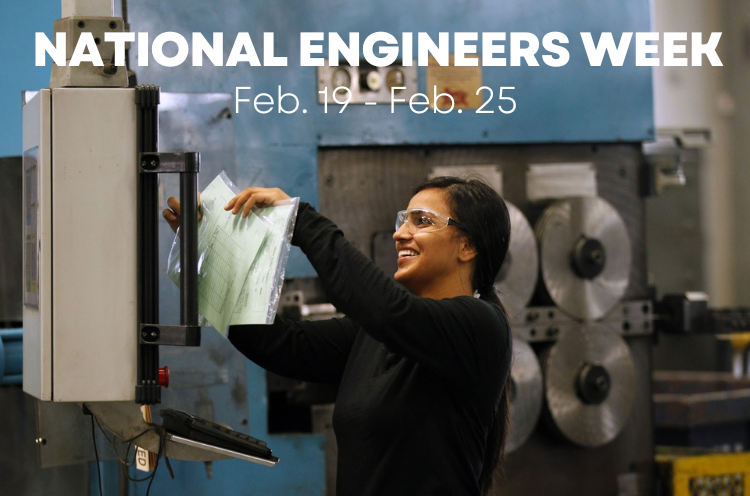 National Engineers Week kicks off with women in engineering panel
Fresno State's Lyles College of Engineering will kick off its annual celebration of National Engineers Week (Feb. 19 through 25) with a Women in Engineering panel featuring female engineers, construction managers and students at noon on Tuesday, Feb. 21, on Zoom. Register at bit.ly/3HtJFzJ.
National Engineers Week events:
Feb. 22: Stantec Day, global architecture, engineering and design firm Stantec will hold a career fair from 10 a.m. to 2 p.m., in Industrial Technology (Room 160). Students from all majors within the Lyles College are encouraged to bring their resume for same-day interviews with industry experts.
Feb. 23: SoCal schools tour, students from Azusa High School, Monrovia High School and Charter Oak High School will visit from 1 to 3 p.m. to tour engineering facilities and hear from a panel of Lyles College students.
Feb. 23: Winter Warm-up Mixer, hosted by the Lyles College Alumni and Friends Chapter at 5:30 p.m. at Full Circle Brewing Co. (712 Fulton Street) in downtown Fresno.
Feb. 23: Bowling Night, 7 to 9 p.m. at the University Student Union Bulldog Bowl. Students will compete tournament-style and will be teamed up based on their Lyles College majors.
Feb. 24: Trane Technologies Tech Talk, featuring presenter Emma Van Fossen from noon to 1:30 p.m. at the Industrial Technology building (Room 160). A Q&A will take place at the end of the talk.
Feb. 25: MESA Saturday Academy. The Mathematics Engineering Science Achievement Schools Program at Fresno State is hosting workshops for 500 middle school and high school students from 8:30 a.m. to 2 p.m.