Lyles College of Engineering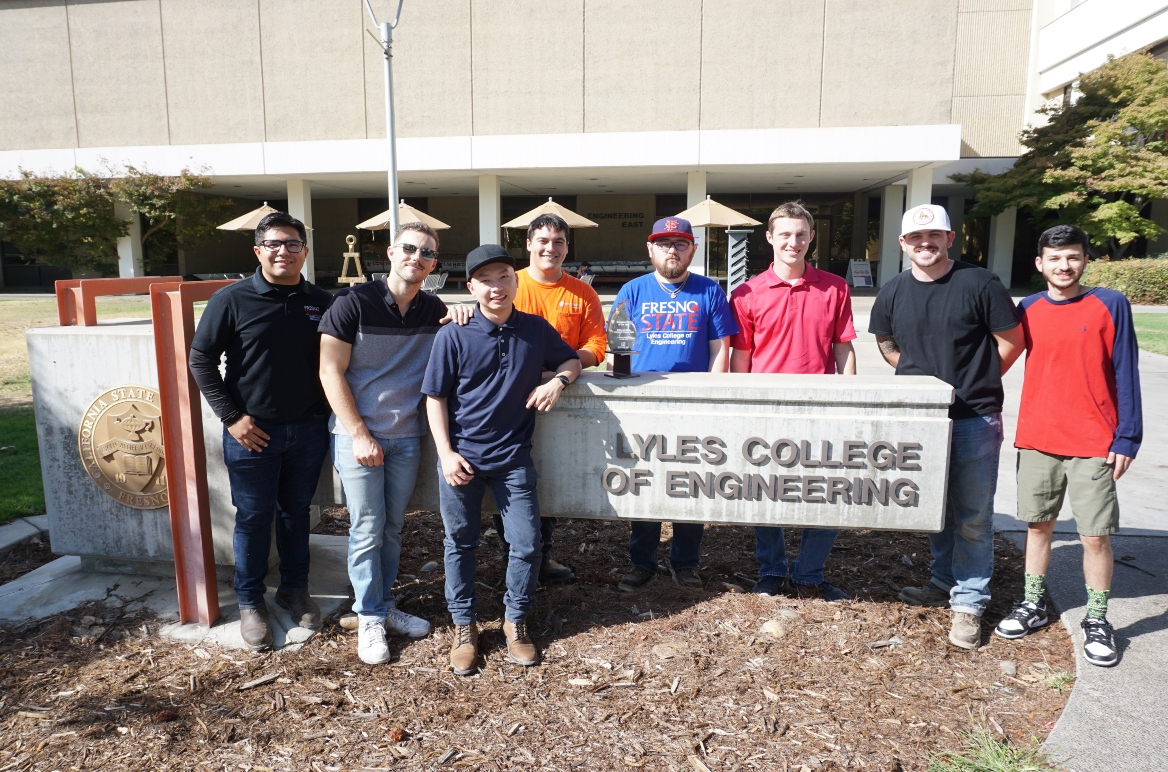 Fresno State Bluebeam User Group receives standout award
The Lyles College of Engineering congratulates the Fresno State Bluebeam User Group (BUG) for winning the 2022 Standout BUG of the Year Award at the Bluebeam Extreme Conference (XCON).
This award recognizes Bluebeam User Groups who inspire with their passion and commitment to knowledge sharing and service to their communities.
The conference is an essential event for design and construction professionals driving change and transforming the way our world is built. Each year, XCON welcomes industry leaders, influencers and everyday innovators who want to explore the latest trends in digital construction, deepen their understanding of Bluebeam solutions and forge strategic partnerships.
"Being part of this Bluebeam User Group has allowed me to meet new people and learn about the software that many industry leaders use today," said Emmanuel Verde, a Construction Management student. "I'm thankful for guest speakers who share their knowledge with us so that we can succeed in our future careers."