Lyles College of Engineering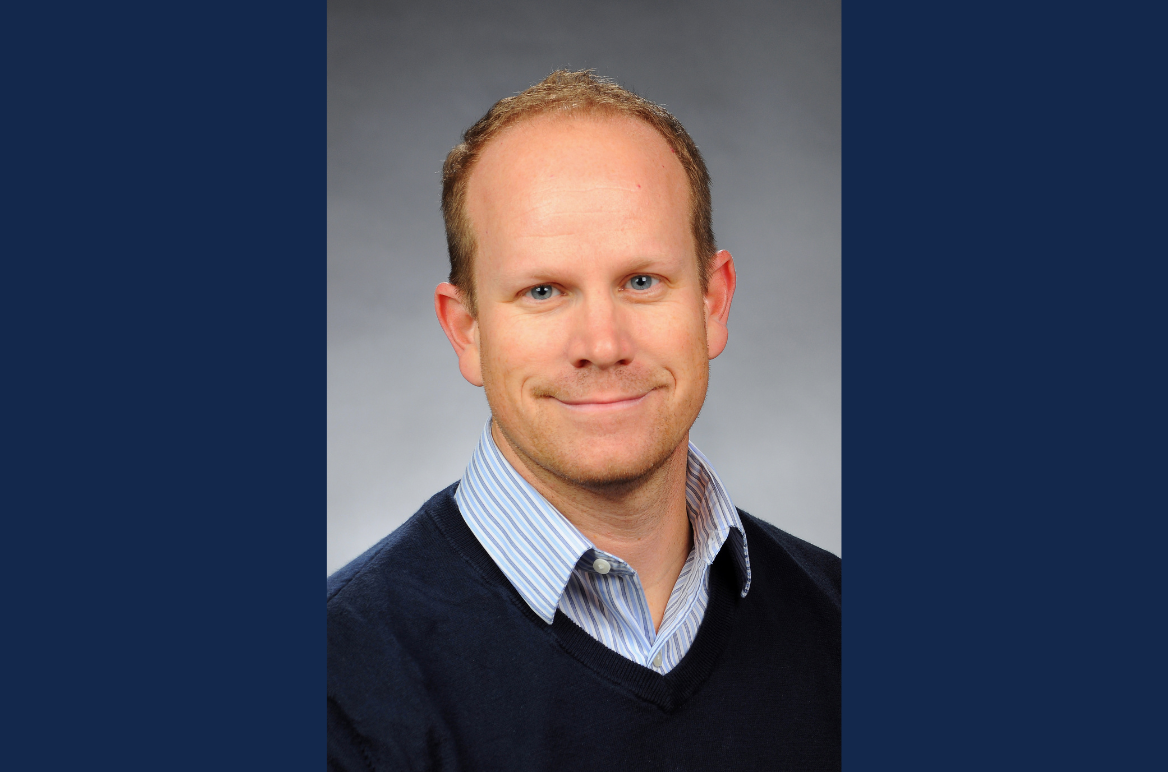 Professor Brad Hyatt appointed as Associate Dean
Cronstruction Management professor, Brad Hyatt, has been appointed as Associate Dean of the Lyles College of Engineering. Hyatt is an established leader, manager, engineer, and construction manager with over 20 years of professional experience in the military, private industry, and academia.
Most recently, he served as Chair of the Department of Construction Management (2016-20) in the Lyles College of Engineering. As Chair and Assessment Coordinator, he led the department's curriculum development processes, assessment, accreditation activities, industry outreach, and supported student recruitment efforts. He also designed and implemented a CM professional development program for the industry (offered through Fresno State's Division of Continuing and Global Education) and led various student success initiatives, including a leadership development program for undergraduate CM students. In addition, he successfully led efforts to secure significant philanthropic support, which resulted in establishing two endowed funds in the CM department.
Prior to his academic career, Prof. Hyatt was with Harris and Associates (2007-09), where he worked on healthcare, education, and federal government projects. He also worked as a Civil Engineer Corps Officer in the US Navy from 1998-2007, during which he was responsible for the development, design, preparation, and construction of projects at over 500 facilities while managing a team of over 100 civilian and military personnel. His roles in the military included Detail Officer-in-Charge of a military construction unit and professional roles as Construction Manager, Assistant Public Works Officer, and Facilities/Energy Manager at three different bases. His broad industry expertise includes sustainable design and construction, facilities management, construction management, capital improvements planning, energy management, disaster response, and construction workforce shaping. He has managed various projects, from a large, complex replacement hospital to small fuel tank renovations.
At Fresno State, Prof. Hyatt served as Steering Committee Member and Facilitator of the President's Leadership Academy (2016-20), where he helped develop the leadership program and co-facilitated sessions on strategic planning. In addition, he led an 8-member Fresno State Faculty Learning Community for almost two semesters to review different Learning Management Systems (LMS) and provide feedback on selecting a new LMS (Canvas) to replace the prior LMS (Blackboard). He also served as President of the Untenured Faculty Organization for two years (2013-15). Other university service included membership in the Academic Senate's General Education Task Force and Campus Planning Committee.
In addition to his university service, Prof. Hyatt has served on the City of Fresno Capital Improvement Projects Oversight Board (2016-17) and as Chair of Board of Elders at New Harvest Church (2013-14).
Prof. Hyatt is a Registered Professional Engineer in California and LEED Accredited Professional (Building, Design & Construction). He earned his BS in Civil Engineering from the University of Kentucky, MS in Engineering with a focus on Construction Engineering from the University of Texas Austin, and expects to complete his Doctorate in Business Administration (with a focus on Data Analytics in the Construction Industry) from the Grand Canyon University in 2022.
Prof. Hyatt is passionate about engineering, architecture, and construction education and research. He looks forward to working with all Lyles College of Engineering stakeholders to begin the next century of engineering education at Fresno State. His appointment will become effective on the first day of the Fall 2022 semester.