Lyles College of Engineering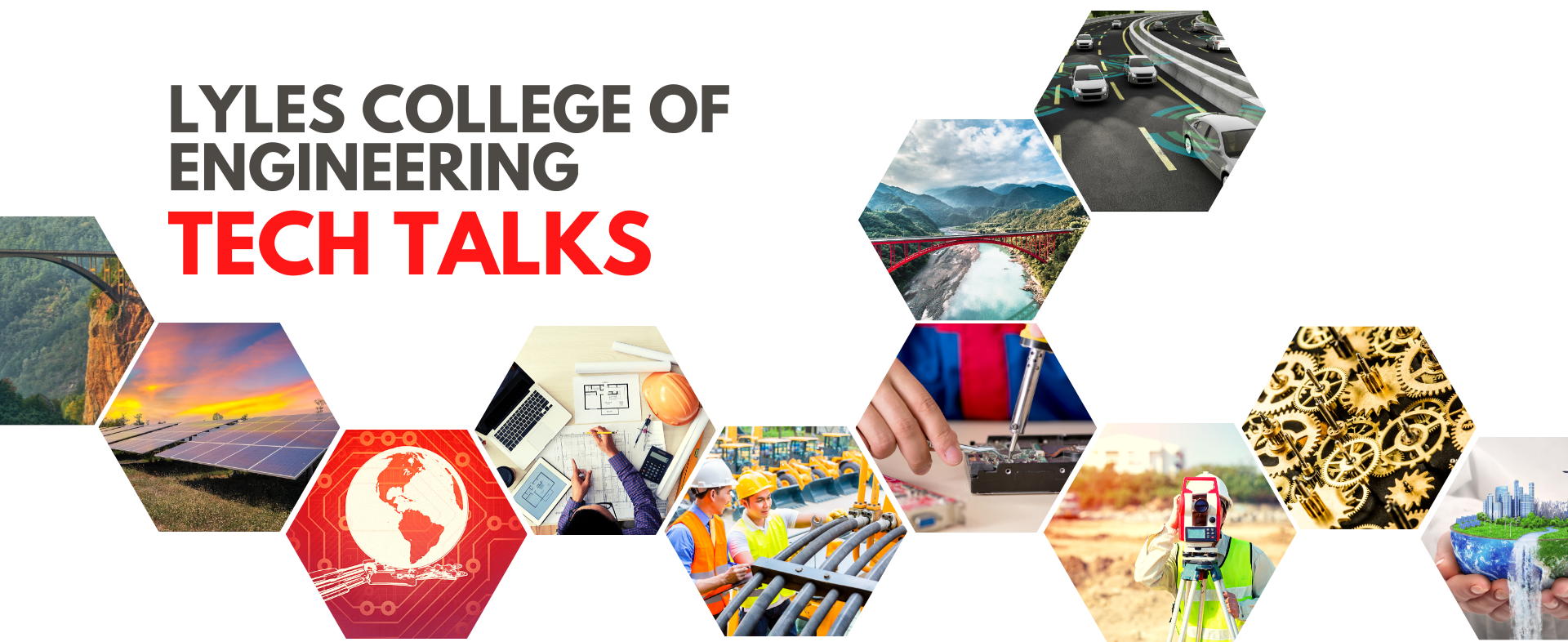 TECH TALKS - 2023
---
Past Speakers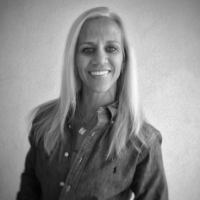 Danielle Bryant is a business owner, competitive athlete, body builder, motivational speaker, dreamer and fighter.
She is the owner and President of THRIVE Construction based in Phoenix, Arizona. At THRIVE, Danielle and her team work with clients, developers, consultants, and contractors to produce holistic solutions and tenant spaces that meet and exceed business and operational requirements. The team's experience in project planning and management covers a wide range of building and project types.
Danielle founded THRIVE with the intent to provide clients the opportunity to work personally with a partner to achieve results and concentrate on purposeful building – together. The intent is also to make a difference in the construction community by enhancing what has been built previously and encourage adaptive reuse. Danielle and her team limit the number of projects they take on, so they can solely focus on the quality they believe each project deserves.
Another reason for starting her own firm was to be able to give back to the community in her own way. Proceeds from each project go toward the MAKE IT COUNT foundation which provides scholarship funds to young people suffering with juvenile rheumatoid arthritis. Want to know why? Take a peek at www.makeitcount4dani.com.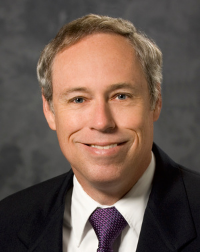 TECH TALK TOPIC: 'Making Future Space Systems Resilient'
Space systems deliver many critical capabilities, including navigation (GPS), imagery (maps), and communications to users across the world. However, as space becomes congested and contested, more threats are appearing that could interfere with space systems operation, causing unexpected outages. Therefore, it is important going forward to design new space systems that can maintain their capabilities in spite of this escalated threat environment. Systems that can operate through these threats demonstrate resilience, and are able to avoid, sustain, and recover from the effects of the threats. Tomorrow's space systems must be resilient, and designers are now learning how to make this a reality. How to affordably achieve this while maintaining performance is the challenge of the next generation.

Ron Burch received his Bachelor of Science degree in Electrical Engineering from Fresno State in 1982 and a Master's of Science degree in electrical engineering with an emphasis in communications science from the California Institute of Technology (Caltech) in 1984.
Burch is the Director of Advanced Military Satellite Communications (MILSATCOM) for the Boeing Space and Launch Group located in El Segundo, CA, U.S.A. He has spent more than a decade developing next-generation resilient MILSATCOM systems, architectures, and solutions for the U.S. Government and international allies. He joined Hughes Space & Communications as a Member of the Technical Staff in 1982 as an RF design engineer, prior to Hughes' later acquisition by the Boeing Company. He has performed many roles throughout his career including design engineering, subsystem engineering, project engineering, and program management. Assignments have included MILSATCOM systems development and managing the development of laser communications (Lasercom) systems for space. For the past 11 years, Mr. Burch has been developing and evaluating new MILSATCOM solutions to provide resilience to emerging threats. In 2019 his book, "Resilient Space Systems Design: An Introduction," was published. He is named on two U.S. patents.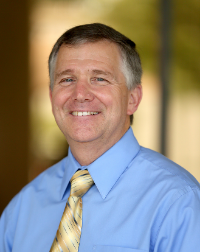 Originally from Salinas, CA, Ken Meme graduated from Fowler High School and attended Fresno State for its surveying and photogrammetry program, now known as the Geomatics Engineering program. As a student, he was involved in various organizations across campus, including the American Society for Photogrammetry and Remote Sensing and the annual Fresno State Geomatics Engineering Conference. After graduating in 1986 with a dual (simultaneous) major in Geomatics Engineering and Geography from Fresno State, Meme was hired at Towill, Incorporated, as a technical level photogrammetrist.
Since 2012, Meme has served as chair of the board and president of the company. He plans, develops, and establishes policies and objectives of Towill, Inc., in accordance with board directives. He also manages the efforts of senior executives and members of the board and works with them to develop current and long-range objectives, policies, and procedures. He also has management and principal oversight of hundreds of projects in the federal, state, local, and private sectors.
Along with his expertise in aerial photogrammetry and other types of airborne remote sensing, he works to advance his profession in meaningful and positive ways. Meme has served as chair of the Fresno State Geomatics Engineering Advisory Council since its inception in the early 1990s and remains involved in the same Geomatics Engineering Conference he attended as a student. He has been a member of the Lyles College of Engineering Advisory Board and regularly serves as a guest lecturer in the Geomatics Engineering Department.
Meme is proud to be a product of one of the nation's top geomatics engineering programs and hopes that by providing his own experience, he can help maintain the program at its highest level. In 2019, he was named 'Top Dog' for Fresno State with the Outstanding Alumni Award for his remarkable accomplishments and achievements in the field of Geomatics. Meme is also a Registered Professional Photogrammetrist by the State of Oregon, Board of Examiners for Engineering and Land Surveying and Certified Photogrammetrist by the American Society for Photogrammetry and Remote Sensing.

With more than 32 years of construction and project management experience on public and private sector projects throughout Northern California and the San Joaquin Valley, Clint's story is bound to inspire. In his current role as Business Manager of Turner Construction's Fresno office, he is responsible for growing construction operations in education, healthcare, justice, and commercial projects throughout the Central Valley. He is also responsible for contract execution, launch, construction, and project closing.
His 32 years of experience include some of Northern California's most iconic projects. During his 21 years at Turner, he has held positions from Assistant Project Manager to Project Executive with total contracts exceeding $1.3 Billion dollars of construction volume.

Clint is committed to volunteering his time and teaching youth about opportunities in engineering and construction. He has been an instructor for the Turner School of Construction Management, and often volunteers to mentor students interested in architecture, construction, and engineering. He also sits on multiple Boards to display his leadership and governance over organizations of his interest and passion.
Clint received his bachelor of science degree in Industrial Technology with an emphasis in Construction from Fresno State and continued to advance his education and executive leadership training through DBIA, UC Davis, FMI Leadership Institute, and the Center for Creative Leadership. He was a student/athlete in college and received NCAA All-American status in Track & Field, held the office of President of Alpha Phi Alpha Fraternity, and co-founded a T-shirt Company.
Clint is a native of Fresno, California where he met his wife Denise, of 31 years while in school. They have two sons Blake, and Andrew.
Presenter: Dr. Karl E. Longley

Dr. Longley, P.E., BCEE of Fresno currently serves as the Chair of the Central Valley Water Quality Control Board. He is Founding Director of the California Water Institute where he also serves as a Research Engineer. Dr. Longley is an emeritus Professor and Chair of the Fresno State Civil and Surveying Engineering Department and emeritus Dean of the College of Engineering. He earned a Bachelor of Science degree from the University of New Mexico, a Master of Science degree and Doctor of Science degree from Johns Hopkins University. Dr. Longley is also a registered Civil Engineer in California and a Board Certified Environmental Engineer.
Presenter: Daniel Castro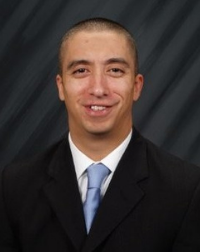 Daniel Castro is a patent attorney and entrepreneur. He has lived in Fresno since 2008, but grew up in East Los Angeles, where he graduated from Garfield High School. While in high school, Daniel was part of the Jaime Escalante Math & Science Program from which the movie "Stand and Deliver" is based. He received both a Bachelor's Degree and a Master's Degree from the Massachusetts Institute of Technology (MIT), where he majored in Electrical Engineering and Computer Science. While at MIT, Daniel had the privilege of taking a course with Dr. Amar Bose (audio pioneer and founder of the Bose Corporation) who mentored him and recommended that he merge his love for technology and writing by pursuing a career in patent law. Soon thereafter, Daniel attended and graduated from the University of California, Berkeley, where his studies focused on patent law and various other aspects of intellectual property.
Daniel has worked in the patent field for over 20 years and is currently a partner at the law firm of Loza & Loza. He has represented several Fortune 500 companies including Microsoft, AT&T, and Qualcomm. Daniel is also the CEO of OppJar, which is a Fintech startup he recently co-founded with classmates from MIT and UC Berkeley to address the country's wealth gap problem in which an unacceptable number of kids enter adulthood with little or no savings.
GM PANELISTS:
Jessica Gartrell - Design Release Engineer
Henry Rigdon - Exterior Validation Engineer
Diego Ruggiero - Software Integration Engineer
Kathryn Belmore - Propulsion System Calibration Engineer
Kody Martinez - Autonomous Infotainment Engineer
Jessica Gartrell grew up in the central valley (Madera, CA) and attended Fresno State as part of the Husband-Boeing Honors Program while pursuing a degree in Mechanical Engineering. While at Fresno State she was very involved in the Society of Women Engineers and Bulldog Racing as an officer for multiple years in both clubs. She also completed independent research with Dr. Law related to aerodynamics. With this leadership and academic experience, she had two summer internships before graduating. The first was with Northrop Grumman working as a mechanical test engineer on military communication satellites and the second with General Motors working in the full and reduced scale wind tunnels. Upon graduation in 2017, she moved out to Michigan to be part of the General Motors rotation program for new hires where she worked on full-size truck aerodynamics for the first year and crossover wind noise for the second year. She then moved on to work in design release responsible powertrain cooling components on Cadillac sedans and is currently a Design Release Engineer for the GM Defense Infantry Squad Vehicle. In the meantime, she is also pursuing a Master's Degree in automotive and manufacturing engineering from the University of Michigan.
Kathryn Belmore is a Propulsion System Calibration Engineer working on electrified vehicles at General Motors. She began working in automotive 3 years ago as a Rotational Engineer working in roles across General Motors involving CAD, dyno development, virtual vehicle simulation, and systems engineering. Kathryn graduated from Fresno State in 2017 with a bachelor's degree in Mechanical Engineering and was a part of the VIP program working at Gusmer Enterprises, Inc and International Paper.
Kody Martinez is a curious engineer with a mixed automotive background. Currently working on GM's autonomous vehicle supporting the infotainment system. Open to change and looking for opportunity Kody has moved fluidly through GM holding a variety of positions including Performance Engineer N&V, Electrical Quality Engineer, Driveline Design, & Driveline Development. After graduating from California State University Fresno with a degree in Mechanical Engineering he moved to Michigan to pursue a job where he could have fun working on hard problems that enable others to be mobile in the city or off-roading in the wilderness!
Diego Ruggiero graduated from Fresno State in 2018 with a bachelor's degree and again in 2020 with a master's degree, both in mechanical engineering. In the past he has interned for Tesla as a mechanical design engineer for the equipment engineering team and now he currently works as a software integration engineer at General Motors (GM). Diego's current projects revolve around GM's new electrical architecture that will go on many upcoming vehicles such as the Hummer EV and Cadillac Lyriq, as well as their autonomous fleet.
Henry Rigdon graduated with a Bachelor of Science in Mechanical Engineering in May of 2017. While studying at Fresno State, Henry interned at Hilmar Cheese Company and PepsiCo. Since graduating, he has worked in the automotive industry at General Motors. He has experience in vehicle dynamics & load prediction CAE as well as road load data acquisition. He is currently working as an exterior validation engineer. His current responsibilities include performing vehicle-level tests on bumper, fascia, grille, and exterior trim subsystems as well as managing supplier part-level tests on the same components. He is responsible for validation of the Cadillac CT4, Cadillac CT5, and Cruise Origin.
Presenter: Vu Nguyen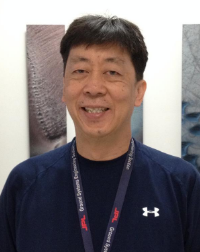 Vu Nguyen graduated from Fresno State in 1991 with a BS degree in Computer Science. He currently works at the Jet Propulsion Laboratory in Pasadena California as a Software System Architect. Nguyen has worked on numerous JPL flight projects including Spirit & Opportunity (Mars Exploration Rovers), Curiosity (Mars Science Laboratory), Perseverance (Mars 2020). His current projects include working as the Ground Data System System Engineer and Ground Data System Architect for the Psyche mission, "Journey to a metal world."
The Internet of Vehicles (IoV) is an inter-network of autonomous and connected vehicles that interact with one another using an ensemble of wireless protocols, creating an ecosystem of intra-vehicle, inter-vehicular, and road-side communications. Such an ecosystem alleviates traffic congestion, increases driver safety, improves user convenience, while introducing a myriad of cybersecurity challenges. Dr. Tayeb will review IoV cybersecurity requirements, showcasing some of the recent attacks against this ecosystem, the emerging standards and legislation in this domain, as well as opportunities and future directions.
Presenter: Dr. Shahab Tayeb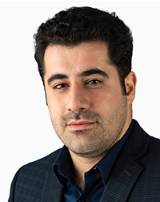 Dr. Shahab Tayeb serves as Assistant Professor of Electrical and Computer Engineering in the Lyles College of Engineering at Fresno State. His research expertise and interests include network security and privacy, particularly in the context of the Internet of Things (IoT) and the Internet of Vehicles (IoV). His research incorporates machine learning techniques & data analytics approaches to tackle the detection of zero-day attacks. Through funding from the Fresno State Transportation Institute, his research team has been working on the security of the network backbone for Connected & Autonomous Vehicles over the past two years.
He is currently advising multiple undergraduate and graduate researchers in projects related to the various aspects of IoT cybersecurity. Dr. Tayeb has authored nearly 40 refereed research papers over the past five years, and his research findings have been highlighted by local, regional, and national agencies, including the National Science Foundation. He has also been the recipient of several scholarships and national awards, including a US Congressional Commendation for STEM mentorship.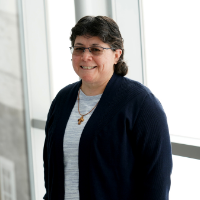 Ms. Juanita Leal currently serves as a Associate Technical Fellow and Flight Test Engineer at The Boeing Company with expertise in Integration, Test and Evaluation in lab, ground, field, flight and space environments. Her technical impacts span across Boeing, the US Air Force and NASA in Test & Evaluation Engineering, Project Engineering and Systems Engineering. She earned her BS and MS degrees in electrical engineering from Fresno State.
Ms. Leal's path to technical and administrative leadership is an inspiration to our students, especially first-generation Latinas. Over the years, she has mentored numerous students, provided scholarships, and helped students succeed in their careers.
This year, the Society of Hispanic Professional Engineers (the largest of its kind in the world), recognized Ms. Leal with the Dr. Ellen Ochoa Award For Demonstrated Excellence by a Latina STEM Professional. Recipients demonstrate a commitment to excellence through their educational, professional, and technical achievements and demonstrate a commitment to supporting the expansion of STEM education and achievement by others. Dr. Ellen Ochoa award recipients are role models whose example inspires others, especially Latinas, to reach for the stars, as Dr. Ellen Ochoa did when she became the first Latina to travel into space.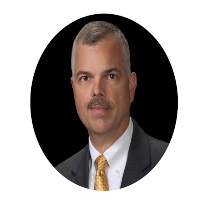 Fritzemeier, a retired Rear Admiral, USN, completed his bachelor's degree in Electrical Engineering at Fresno State and pursued his master's at Stanford in Microelectronics. He is currently working at Intel as the Executive Director of Mission Solutions to "craft solutions to the toughest national security challenges."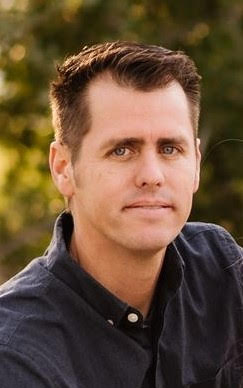 Richard graduated from Fresno State with a Bachelor's degree in Mechanical Engineering in 2013. He started working in the aerospace tooling and automation industry right out of college, in Everett, Washington. While there he was able to work tooling for multiple aircraft including the Airbus A350 and Boeing 777x. He then took a job at Virgin Hyperloop (now Hyperloop One) for three and a half years where he started off as a tooling engineer and then became a track engineer (magnetic levitation) and then manager of mechanical systems. Last year he was given the chance to change companies and roles to start working for SkyTran as the Director of Guideways. They also have a magnetic levitation based track system. He currently lives and works in Huntington Beach, California. Due to the startup nature of SkyTran, it affords him the opportunity to stay involved with detailed tasks as well as building and running the department.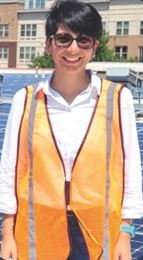 Sintia is Fresno State alumni who holds a bachelor's degree in mechanical engineering. She started her career at Solar City and then moved to Washington D.C. tio work as a a Project Coordinator for Sol Systems. She now leads the team as Director of Construction at Sol Systems.
As Director of Construction, Sintia leads a team of Project Managers and Project Coordinators to build projects across the nation. She provides her team with technical and commecial support throughout the construction and testing phase of these systems along with contract negotiation and building internal processes for improvement.