Electrical and Computer Engineering





Welcome to Electrical and Computer Engineering (ECE)
The mission of the department of Electrical and Computer Engineering is to fulfill the needs of the region and state by providing an undergraduate technical education in electrical engineering and computer engineering to a diverse group of students. Additionally, the department strives to continually update its program of study in order to qualify its graduates for positions in industry located in the region and beyond while providing sufficient breadth and depth in its program to assure its graduates a successful practice in the profession.


At the same time, students are grounded in the rigorous scientific and theoretical foundations of the discipline, in order to enable graduates to enter and be successful in advanced level educational program of their choosing, but also to be able to build upon this strong foundation and extend it to new depth.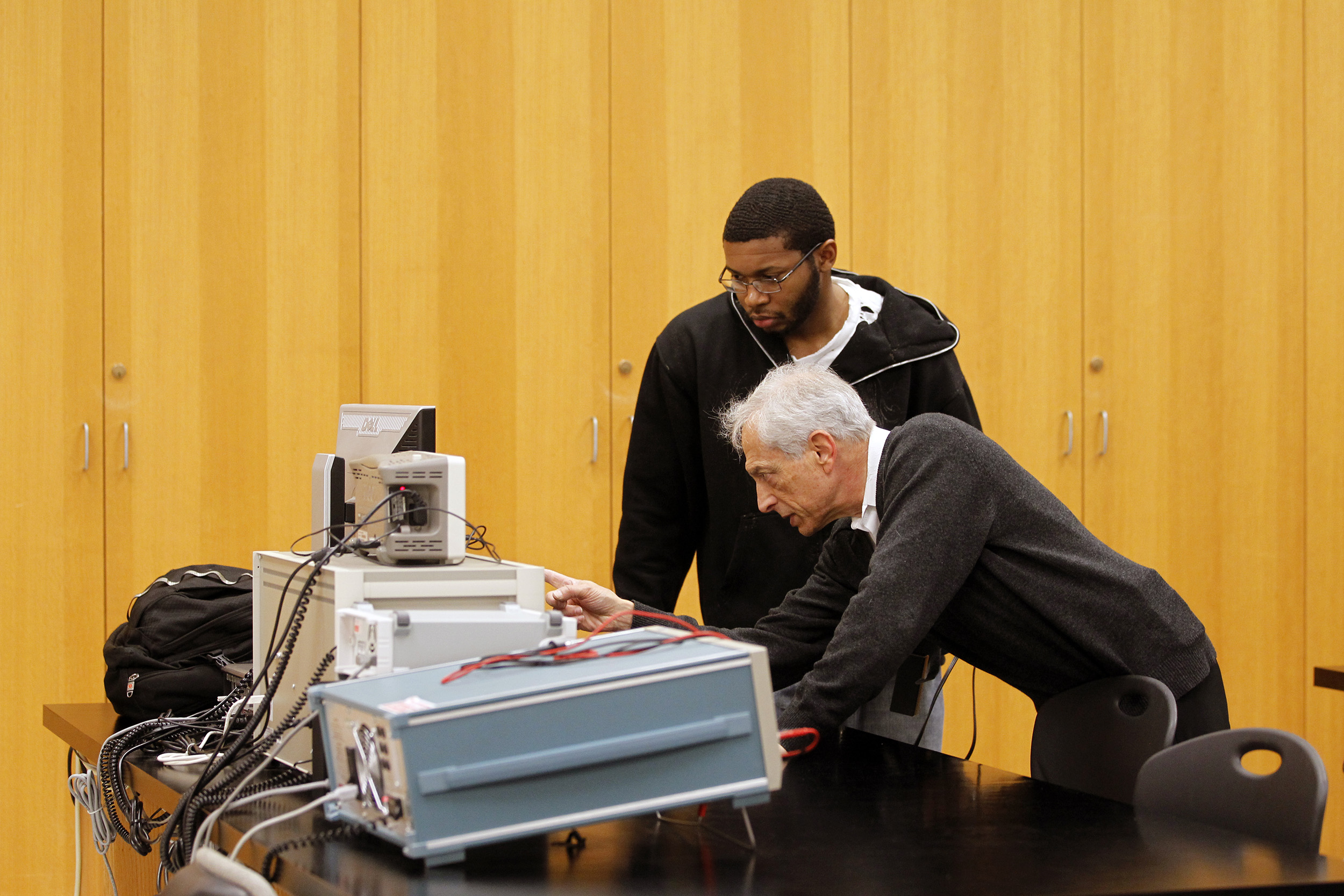 Current Students
Learn more about resources and programs available for current students
See resources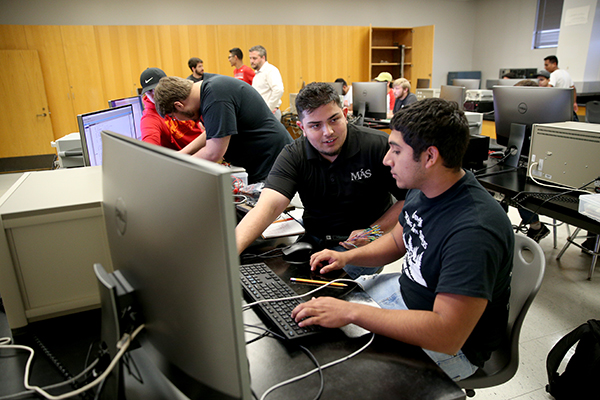 Clubs & Organizations
Our department has professional and honor societies that students can join
Explore our clubs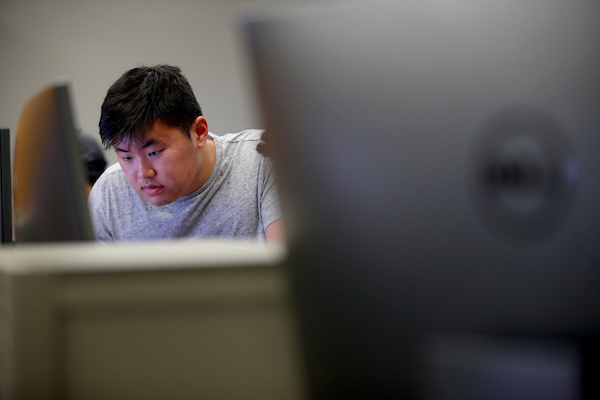 Department Forms
Use our department forms to check out equipment, access labs, or report issues
View forms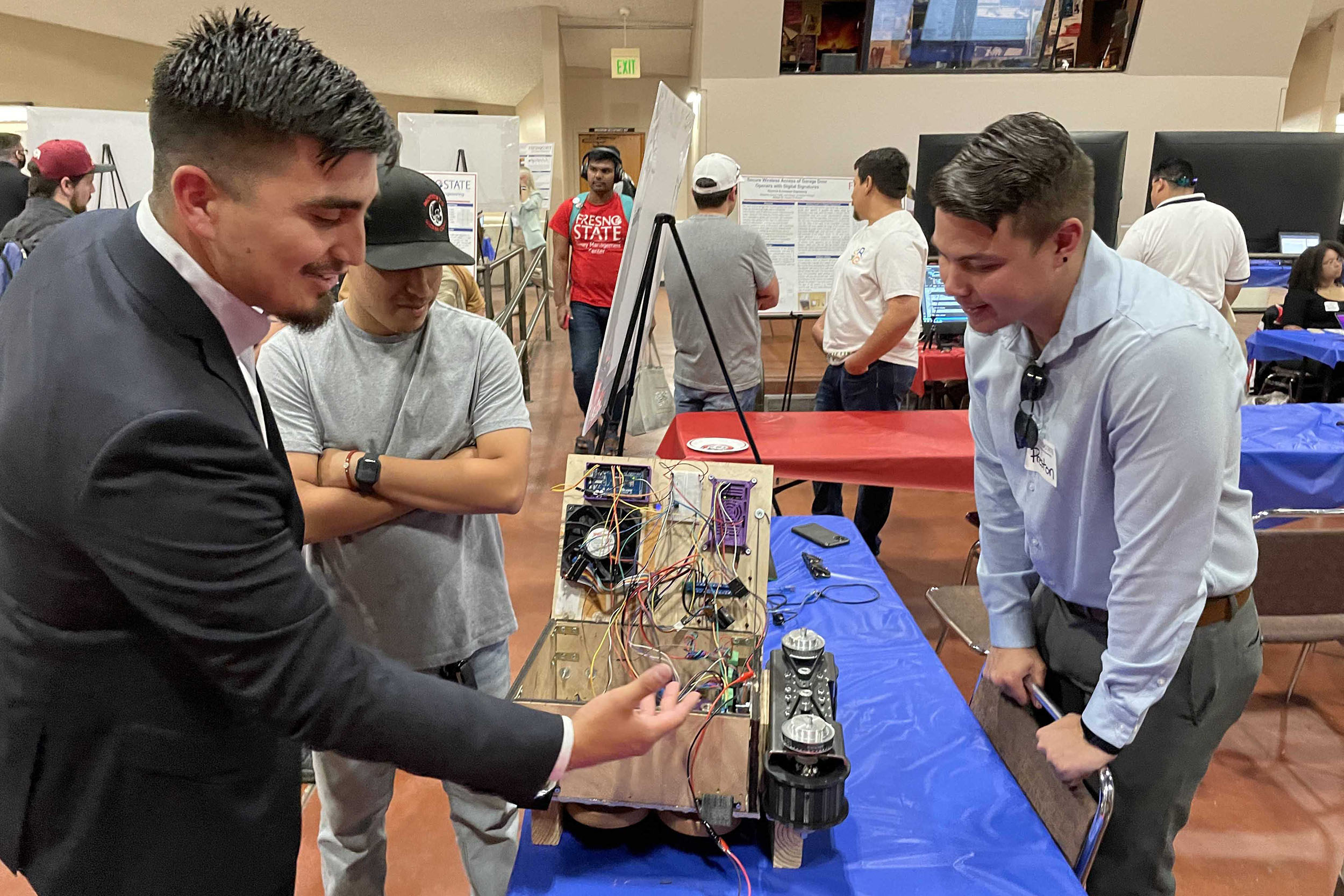 Prospective Students
Consider a career in electrical and computer engineering and explore our program options
Prospective Students
Chair's Welcome Message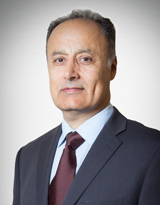 Reza Raeisi, Ph.D.
Professor and Chair of the Electrical and Computer Engineering Department
Email: rraeisi@mail.fresnostate.edu
Phone: 559.278.6038
The Electrical and Computer Engineering Department at CSU Fresno is a dynamic and inclusive community of students, faculty, and staff dedicated to advancing the ever-changing fields of engineering and remaining abreast of modern high-technology developments.
We are committed to ensuring that our students have a rewarding higher education experience and that all members feel included and valued. We are deeply committed to providing the best engineering education by evolving at the forefront of technologies in the following areas:
Energy, Power and Control Systems
RF, High Frequency Electronics, and Signal Processing
Wireless Communications
VLSI Design and Test
Embedded Systems
FPGA Digital Logic Design Prototyping
Remote Sensing and Cybersecurity
AI and Machine Learning
Optical Engineering
The ECE Department is a leader in CSU Fresno's mission to foster student success, provide exceptional quality programs, facilitate student engagement and learning, promote leadership, and develop a sense of belonging while supporting academic and career goals. Our goal is to grow our programs while ensuring that we provide opportunities to students from all backgrounds to become highly skilled professionals that contribute to a diverse workforce.
We are proud to continue building towards a more equitable and inclusive environment for our students and furthering our region's economic development and growth. We highly value and hold strong connections with regional industry professionals.
The ECE faculty continuously evaluates and improves the program's curriculum to align with technological advancements that enable our students to enter the workforce with confidence in their skill sets.
ECE Department Highlights:
Offers two Bachelor of Science (BS) degrees, one in Electrical Engineering and the other in Computer Engineering with unmatched breadth and depth.
Both Electrical Engineering (EE) and Computer Engineering (CPE) degree programs are fully accredited by the Accreditation Board for Engineering and Technology (ABET).
Offers graduate programs leading to a Master of Science degree in Electrical and Computer Engineering (MSECE).
Offers Undergraduate Minor degrees in

Cyber Security
Computer Engineering
Electrical Engineering

Students ought to choose to major in Electrical Engineering and/or Computer Engineering because the ECE Department has a dedicated faculty committed to excellent teaching and research, all working toward a common goal of quality instruction and servicing students in well-established programs while maintaining a friendly department atmosphere.
The ECE Department programs provide excellent instruction in various vibrant sub-fields within the Electrical Engineering and Computer Engineering domains.
The laboratory infrastructure of the ECE Department is constantly being updated and modernized to keep up with discoveries and technological developments that require new Electrical Engineering and Computer Engineering skills.
Students ought to select one of the majors offered by the ECE Department because the technical aspiration of creating new devices and methodologies to carry out solutions to the complex technological problems is in much need in our universe.
Degrees in Electrical Engineering and Computer Engineering have been consistently in high demand throughout the world because electrical engineers and computer engineers are at the forefront in the development of technologies that lead to inventions, new devices, and new products that improve the lives of human beings everywhere.
Excellent job opportunities are available for students after graduation. The average entry-level salary for an Electrical Engineer is $76.3K in California (www.careerexplorer.com) with the median salary at $127.2K and the top 20% at $174.3K. Similar salaries are offered to Computer Engineers as well, ranging from $129.9K to $196.8K. Therefore, both the Electrical Engineering and Computer Engineering fields provide an excellent path not only for an engaging career, but also for financial rewards, and upward mobility.

Electrical Engineering and Computer Engineering degrees have consistently been prestigious and prominent in public and private institutions, industry, and government agencies. Both Electrical Engineering and Computer Engineering are evolving fields, meaning that there are opportunities for continued growth and development once your career has started. This also allows for you to pivot into new technical areas as they start to mature, and for continued technical career growth. Finally, professional networking within the field can also provide excellent opportunities for career advancement and engagement.
We would be elated to count you among our growing community of alumni, students, colleagues, friends and supporters. Thank you for stopping by, and GO Bulldogs!
Warmly,
Reza Raeisi, Ph.D.
ECE Chair
Administration
| Title Description | Name | Office Location | Email |
| --- | --- | --- | --- |
| Department Chair | Dr. Reza Raeisi | EE 254A | e-mail |
| Graduate Program Coordinator | Dr. Zoulikha Mouffak | EE 274 | e-mail |
| Computer Engineering Program Coordinator | Dr. Shahab Tayeb | EE 274 | e-mail |
| Electrical Engineering Program Coordinator | Dr. Woonki Na | EE 262 | e-mail |
| Honors Program Director | Dr. Aaron Stillmaker | EE 298 | e-mail |
| VIP Program Director | Roger Moore | EE 292 | e-mail |
| Department Administrative Assistant | Karey DeBardeleben | EE 254 | e-mail |
| Equipment Support Technician | Rob Mavis | EE 288 | e-mail |
Department Contact Information
The department main office is located at EE254 in the Engineering East building.