Advisory Board for Civil Engineering
Current Members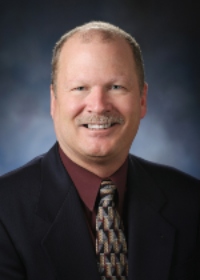 Rick Ransom, S.E.
Rick Ransom holds a Bachelor of Science Degree in Civil Engineering from California State University, Fresno. Prior to joining W.M. Brooks, Inc. in 1983, he was Chief Structural Engineer and Deputy Director of Public Works for the City of Fresno, where he was responsible for the operation of the Structural Plan Check Division and the 65-member Inspection Division. He was appointed Vice President at W.M. Brooks, Inc. in 1985. The company became Brooks Ransom Associates in 1993, with Mr. Ransom assuming the role of President in 1995. He currently manages the business, while maintaining close contact with many clients. Mr. Ransom has expert knowledge in various building codes and an immense variety of building materials and types. A Fresno State Top Dog, ASCE Fellow, and ASCE Life member, Mr. Ransom has served on numerous professional committees since his professional career started in 1975.
---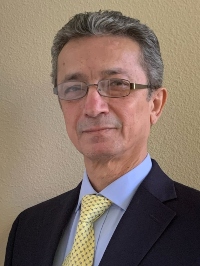 Mohammad H. Alimi, Ph.D., P.E.
Dr. Mohammad Alimi is a seasoned professional engineer and a faculty with over 30 years of teaching, research, and practical experience in civil engineering and applied mechanics. With many years of public service with the Fresno County Department of Public Works and Planning, Dr. Alimi manages the Design Division of the Public Works and Planning Department. His division is responsible for preparing construction plans for various public works projects including roads, bridges, water, wastewater treatment facilities, and traffic signals. It also oversees the transportation planning activities and programs. Dr. Alimi is also involved with High-Speed Rail (HSR) project and oversees the design of HSR improvement in Fresno County. In addition to his professional work, Dr. Alimi serves on Fresno State Transportation Institute Advisory Board, Fresno State Civil Engineering Advisory Board, and several transportation committees in the region.
---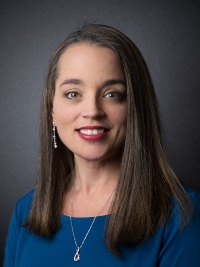 Heather Bashian, P.E.
Heather Bashian is a principal engineer and Director of Operations at Provost & Pritchard Consulting Group. With 19 years of civil engineering experience, her work has included municipal infrastructure projects from grant writing and administration to utilities master planning, design, and construction oversight. She works with clients ranging from multi-agency regional partnerships to small, disadvantaged communities throughout the Central Valley. Heather Bashian is a graduate of California State University, Fresno with a BS in Civil Engineering, and earned an MBA from National University.
---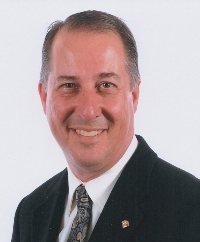 Todd M. Goolkasian, S.E.
Todd Goolkasian is a licensed structural engineer with over 30 years of experience in structural design and project management. As founder of Cornerstone Structural Engineering Group, Inc., Mr. Goolkasian is a working-Principal. He is active in the direct oversight of all projects designed by the Fresno division. His responsibilities include client development, contract negotiations, project staffing, project scheduling, supervision of project engineers and draftsmen, and engineering quality control, and job cost control for projects under his supervision. During his career, he has been responsible for the design and construction management of major transportation projects including bridges, assessment studies, retaining walls, and culvert/water-related structures. He has also been responsible for the structural design of educational, commercial, industrial, and community building facilities. In addition to his professional work, Mr. Goolkasian pursues a number of community activities. He has served on the board for numerous professional organizations.
---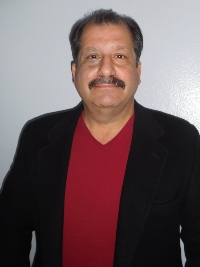 Mark Der Matoian P.E.
Mark Der Matoian obtained his B.S.C.E. from CSU Fresno in 1984, and his PE in 1988. His 36 years with the California Department of Transportation started in the Structures Construction Division. He held a variety of management and executive positions, and was the Chief of Construction for the Central Region, (the center third of California ) for the last 20 years. He managed a staff of over 300 employees, administering an average of 150 active construction projects with a value of 1.2 Billion dollars at any given time. Mark Der Matoian currently serves as President of the Board for the Fresno Police Chief's Foundation.
---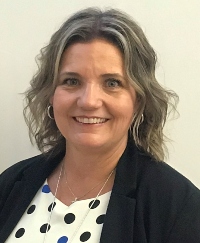 Kassy D. Chauhan, P.E.
Kassy Chauhan (Pronunciation: Chu-haan) is the Executive Officer of the North Kings Groundwater Sustainability Agency and has served in that capacity since October 2019. She graduated from CSU, Fresno in May 1997 with a Bachelor of Science Degree in Civil Engineering and is a professional Civil Engineer. She is also a Special Project Manager for the Fresno Irrigation District where she works on various regulatory programs. Prior to that, she worked for almost 20 years with the State Water Resources Control Board - Division of Drinking Water as a Senior Sanitary Engineer overseeing more than 300 public water systems. Kassy Chauhan serves on the CSU, Fresno Civil Engineering Advisory Board.
---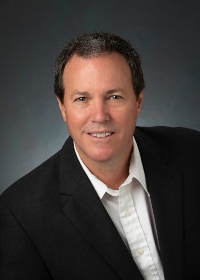 Scott Redelfs, P.E.
Scott Redelfs is the Public Utilities Director for the City of Clovis. He graduated with a B.S. in Civil Engineering in 1993 at California Polytechnic State University of San Luis Obispo and has been a Registered Civil Engineer in the State of California since 1996. Before joining the City of Clovis in 2005, he was a managing engineer with the Kings River Conservation District working on hydrology and conveyance in the central valley's Kings River service area. He currently serves as Chair of the Advisory Committee for the North Kings Groundwater Sustainability Agency. He has served as President of the local chapter of the American Public Works Association and is an active member in the American Water Works Association and Solid Waste Association of North America. As a long time Professional Civil Engineer, Scott Redelfs has been able to provide invaluable support and leadership for the City of Clovis and its community.
---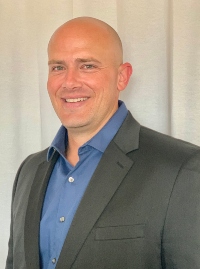 Randall W. Morrison, PE, PMP, MCE
Randall Morrison has served the City of Fresno Public Works Department since 2008 and most recently as the Assistant Director over the Engineering Division. He graduated with a B.S. in Civil Engineering from Fresno State (2008) and Masters of Civil Engineering from North Carolina State University (2010). He is a professional Civil Engineer in the States of California and Colorado and is certified as a Project Management Professional (PMP). Randall Morrison has a proven track record of delivering complex Projects, most notably Fulton Street Reconstruction Project ($25 Million) and Veterans Boulevard ($140 Million). He joined the LCOE Advisory board in 2018.
---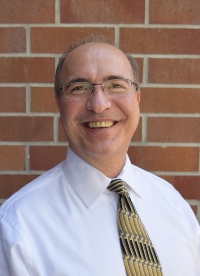 Tony A. Akel, P.E., D.WRE
Tony Akel, a P.E. and Diplomate in WRE (D.WRE), is president of Akel Engineering Group, Inc, a digital water engineering firm located in Fresno. Mr. Akel has nearly 35 years of professional experience in planning and design services related to the water, sewer, storm, recycled water, and irrigation delivery infrastructure. Among Mr. Akel's professional society involvements include serving as co-chair of the ASCE's California #Infrastructure Report Card Committee, President of ASCE San Francisco Section, President of ASCE Fresno Branch, President of APWA San Joaquin Chapter, National Infrastructure Policy Committee, National Leader Training Committee, National Engineers Week Committee, #ASCE Region 9 (California) Governor, and North Fresno Rotary. Mr. Akel graduated with a B. S. and M. S. in Civil Engineering from California State University Fresno. He has been on the Lyles College of Engineering (LCOE) Civil Engineering advisory board since 2006, and previously held the position of board chair.
---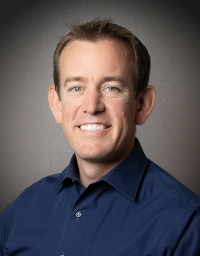 Sean M. Smith, PE, QSD/QSP
Sean M. Smith obtained a BS in Civil Engineering (2007) and MBA (2011) from Fresno State. He is a senior engineer with Provost & Pritchard Consulting Group (P&P) and manages Ag Water projects for various irrigation/water districts, groundwater sustainability agencies, and private farming companies. He previously served as the District Engineer of Madera Irrigation District (2014-2018) and as a Board member of the LCOE Alumni Association (2007-2018). While in his undergrad studies, Sean Smith was the LCOE Dean's medalist, Smittcamp Family Honors College scholar, Bulldog club water polo president, LCOE student government officer, teaching assistant, part-time engineering intern, and the Fresno State Mascot "Timeout" from 2004-2006.
---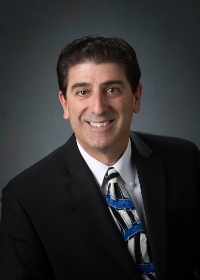 ---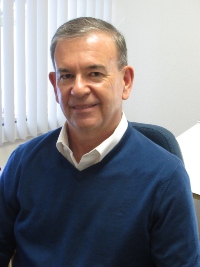 Civil Engineering Program Advisory Board
The mission of the Advisory Board is to assist the Civil Engineering Program achieve its academic mission. The advisory board is comprised of practitioners from consulting firms and government agencies committed to academic excellence in undergraduate and graduate education. Following are some of the primary roles of the advisory board:
Advise faculty on desired program outcomes, learning objectives, and other educational issues, as constituents representing the community of employers of graduates
Provide advice on the needs of, and trends within, engineering practice
facilitate cooperation among individual businesses, community, governmental groups, professional organizations, practicing professionals, and the students and faculty of the program
Help recruit practitioners to support faculty's needs for adjunct instruction
Serve as industry contacts for faculty
Serve as a lobby group for civil engineering education causes
Membership
The board shall consist of professionals from pertinent Civil Engineering disciplines with experience in the public and private sector. Members are selected and appointed by the Chair of the Civil Engineering Department for a three-year term (renewable).
Meetings
The advisory board meets four times per year (twice every semester). Prior to each meeting, the Chair of the Advisory Board in close consultation with the Chair of the Civil Engineering Department will issue an agenda for distribution to all board members and the Civil Engineering faculty.

Department Emergency Plan